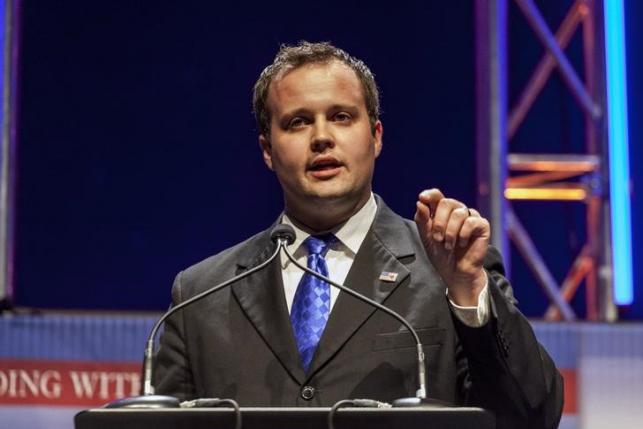 Josh Duggar was not present at the recent wedding of his cousin Amy Duggar to Dillon King as the former reality star reportedly seeks help for his addiction to pornography.
The eldest of the Duggar clan was outed as a user of the Ashley Madison cheating website when its accounts wwere leaked by a hacker. The site is a facilitator of extramarital affairs and Josh's name was one of those that surfaced as a user, along with his various sexual preferences.
Prior to the leak, Josh was also involved in a scandal involving the molestation of young children including some of his sisters when he was just a teenager which eventually led to the cancellation of the reality show 19 Kids and Counting featuring his huge family.
It did not help matters when porn star Danica Dillon also came forward in an interview with ET to accuse Josh of paying her to sleep with him, and even on one occasion being rough and violent about it. She also denied knowing that Josh had a family as he never mentioned anything about them during their encounters.
According to a report by International Business Times, Josh has been in Reformers Unanimous in Rockford, Illinois to seek treatment for his addiction since late August.
In a statement released by his parents, Jim Bob and Michelle Duggar both said that Josh is remorseful of his actions and apologizes profusely for his deeds, reported Christian Today.
However, another report from Entertainment Tonight is citing a source that is telling a different story.
According to the entertainment site's source, Josh has "no remorse. He is not the person everyone thought they knew."
"Anna didn't check up on Josh because she trusted him. When she found out about the cheating, she just cried," the source continued.