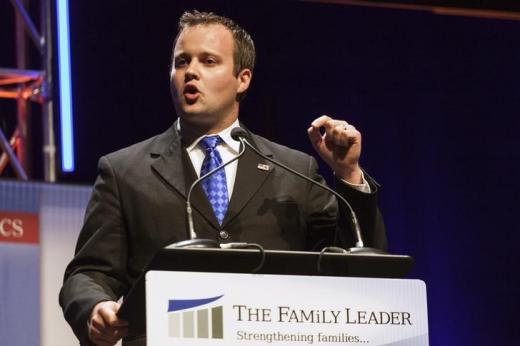 Josh Duggar, famous for the TLC reality show "19 Kids and Counting," recently caught public attention months after news reports indicated that he had finished his stint in rehab. However despite being rehabilitated, major public opinion toward Josh appear to have remained unfavorable.
Josh experienced some of that negativity in a social event recently. According to Inquisitr, he went to Tennessee last week for a graduation party. With him was his wife Anna, and their four children six-year old Mackynzie, four-year old Michael, two-year old Marcus, and nine-month old Meredith.
Duggar family friends Trace and Carlin Bates hosted the graduation party, with a number of people in attendance. Unfortunately for the Duggars, nobody wanted to associate with Josh being a social pariah. Josh and Anna both expected such, and being shunned is nothing new for the Duggar family.
To Josh and Anna's surprise, however, another guest approached them to inquire how they were doing. The Duggar Family Blog posted the fan's side of the story, featuring the fan's cordial chat with the Duggars amidst public scrutiny.
According to the fan, "ALL the Duggars (except Jill, Derrick, Israel, Amy and Grandma) were in Tennessee. Only a few were at the party. All were at church."
On chatting with the Duggars, the fan recounted "I did get a chance to talk to Josh and Anna–Josh looks really good, he has dropped a LOT of weight. Josh introduced me to his family. It was obvious the kids were thrilled to have Dad back. He was in good spirits and was surprised I talked to him–they said most people had been avoiding them. I didn't grab a photo, and if I did, I wouldn't share it, as I don't want to stir the pot. But yes, he was there."