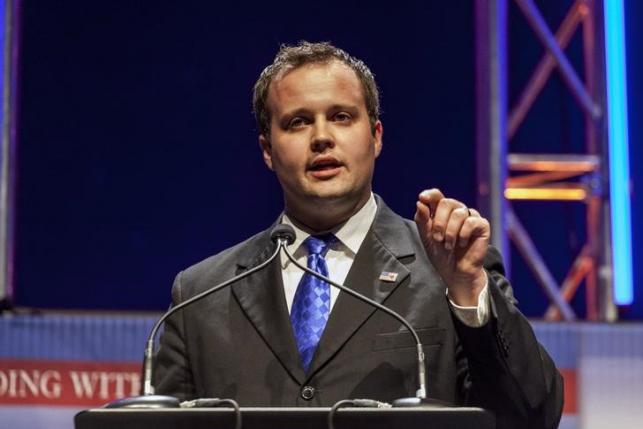 Former reality star Josh Duggar is reportedly trying to make his way back in front of the cameras with a hope of a new reality TV show for him.
Recently, news broke out that the eldest of the infamous Duggar clan is trying to be back in media as he is said to be working on a brand new show with himself. This is after two months of coming out from the rehab facility that he had checked himself into in order to get his life back in shape.
"Josh is determined to fix his image so he can make a comeback," a tipster close to the family told US Weekly (via Raw Story). "He'll stop at nothing to get back in front of the cameras again, especially because he's broke and has no prospect of work."
It is no secret that after a slew of Josh's scandal became public last year, the Duggar empire has slowly lost is mass appeal starting with the cancellation of their family show in TLC, "'19 Kids and Counting." Despite that, the family was still able to keep their presence known to the public with various blog posts and recently, a spinoff show for two of the Duggar sisters titled "Jill & Jessa: Counting On." This seems to be the route that Josh is also looking forward to in case TLC also offers him a show of his own adding that as of now, it is the only way that Josh can think of to be able to regain his previous comfortable state in terms of finances.
"Josh is having Anna reach out to people like Dr. Phil and Megyn Kelly so he can have his mea culpa moment," the source further claims. "If that goes well and people are sympathetic towards him, he is sure he can convince TLC to give him and Anna a spin-off something to do with healing their marriage within the Christian faith."
Earlier, rumors of the Duggar son embarking on what could be global public speaking tour have gone rampant online. On top of that, he was also snapped last week seemingly getting back in the family business of buying, restoring and selling used cars.