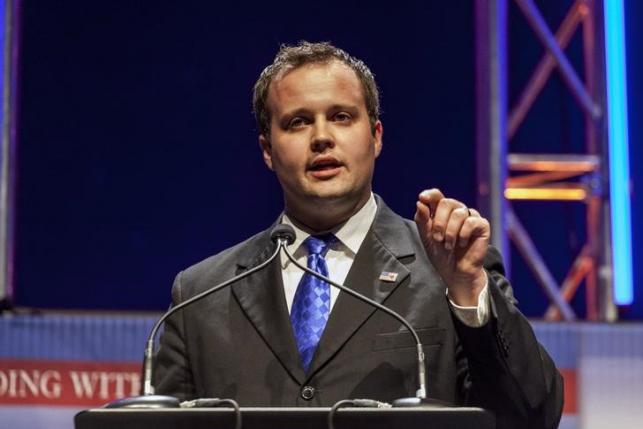 Reality TV star Josh Duggar recently finished his in-house rehabilitation program but latest reports suggest that life is not getting any easier since coming back to his hometown, Arkansas.
Earlier this month, the Duggar family published an official statement announcing that eldest son Josh finished his facility treatment and came home to his family where he would continue his healing process. However, a source of Hollywood Life revealed that it was not the ideal world that Josh would like it to be back in his hometown.
"Life out of rehab is not getting any easier for him. Josh is really sad right now and feels overwhelmingly disgraced. He is afraid to go anywhere. He is in hiding and not coming out for anything. Josh is depressed and not dealing well with life after rehab and scandal," the source revealed.
It can be remembered that last year, Josh was embroiled in multiple scandals including a molestation case filed against him when he allegedly inappropriately touched his sisters and a babysitter. On top of that, an adult film star named Danica Dillon, also filed a lawsuit against the reality show personality when he purportedly assaulted her during a supposed service meeting. The assault case was then withdrawn by Dillon.
"He feels horribly guilty about everything he has done to his family, and so he does not want to be seen right now. What's worse is that no one wants to visit him. He is being shunned by his big family," the source of Hollywood Life continued.
As previously reported, the Duggar family's TLC reality TV series "19 Kids and Counting" will make a comeback, but it is still uncertain whether Josh will take part in it especially when the source added that "the other Duggar family members are ignoring him and refuse to acknowledge that he is back."
Meanwhile, Josh's wife, Anna recently acknowledged the struggle she is experiencing in her married life right. Still, she continues to stay with her husband.
"The weight of everything is there and so it definitely drives me deeper to my faith. God's grace can give me the strength to love Josh when others would say he doesn't deserve it," Anna was quoted during "19 Kids And Counting"spin-off, "Jill & Jessa: Counting On's" broadcast