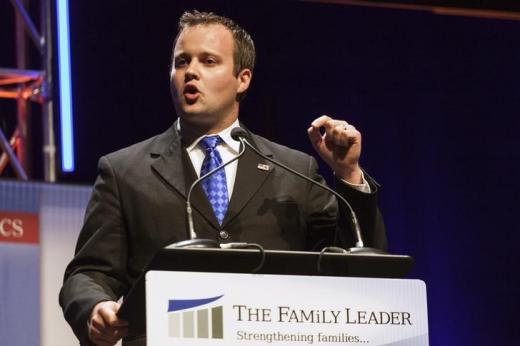 Rumors have it that former star of TLC's "19 Kids and Counting" Josh Duggar may be planning to return to the limelight after going home in Arkansas, following his six-month stay at a faith-based rehabilitation center in Illinois.
Since the cancellation of the said reality show back in July last year, Josh was not seen in television even in the spinoff headlined by his sisters Jill Dillard and Jessa Seewald titled "Jill & Jessa: Counting On."
He was confined in a rehab facility after he admitted to having molested some of his female siblings as a teenager and revealed that he was unfaithful to wife, Anna Duggar. He also confirmed that he became addicted to pornography when his name was revealed to be included in the list of users of infidelity site Ashley Maddison after a massive hacking.
According to InTouch Weekly, a source apparently close to Josh told them that the father of four realizes that another series may be "the only way he's going to be able to make a proper income."
The insider added that the dual statement reportedly released by Josh and Anna, seems to be a preparation for the 28-year old reality star to get back in front of the cameras, "He's hoping this will show everyone he's taken real steps to deal with his problems. Josh is realizing that his father, Jim Bob, can't keep supporting him financially for the rest of his life."
People exclusively revealed some of the first photos of Josh after he moved back home in Arkansas recently. The images featured him rejoining the family business of restoring and selling used cars.
Another source told the news outlet that Josh looks happy and "interacts very well with people." He also spends a lot of time at his parent's home and their family garage, and their neighbors seem like they do not really care about his previous scandals.
Since there are no official words from Josh or any of the Duggars yet, available information should be taken with a grain of salt. His family only previously said on their blog, "Josh has now returned to Arkansas where he will continue professional counseling and focus on rebuilding relationships with his family. We are forever grateful for the love and prayers offered by so many and hope you will continue to pray in the days ahead."