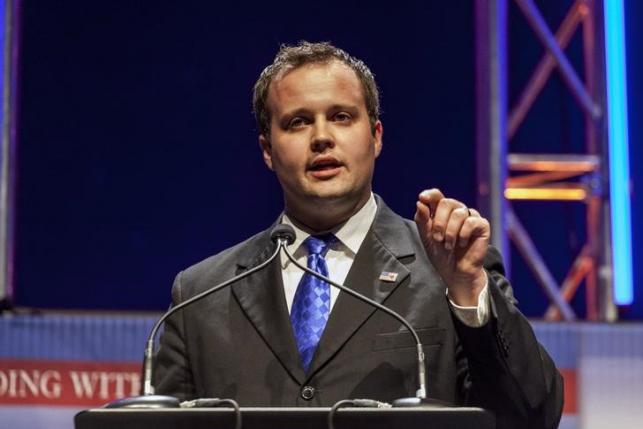 Eldest of the Duggar family, Josh, has finally gotten out of the treatment facility that he entered last year after a series of scandals that he and his family figured in.
The news broke after an official post on the family's website, where they announced that Josh has completed his stay in treatment in Reformers Unanimous.
"Josh has completed his residential rehabilitation program. We are so thankful for everyone who worked with Josh in this program," the statement read.
"It was a crucial first step in recovery and healing for Josh. Josh has now returned to Arkansas, where he will continue professional counseling and focus on rebuilding relationships with his family," it continued. In the middle of the molestation case and sexual assault that Josh had been accused of last year, wife Anna stood by him. The two have four children together, Mackynzie Renee, Michael James, Marcus Anthony, and Meredith Grace.
In the end, the post ended with the family asking for their followers to continue praying for Josh as they support him in this journey.
"We look to God for help and guidance and place all of our trust in Him. We are forever grateful for the love and prayers offered by so many and hope you will continue to pray in the days ahead."
Speaking of wife Anna, in the latest preview for the "19 Kids and Counting" spin off series, "Jill and Jess" which premieres on March 15 on TLC, Anna detailed how she struggled in the middle of his husband's scandals.
"I don't know how to handle each situation. It's not anything I ever would have thought I would walk through. [I tell myself to] just do the next right thing, have the next right response for the next 15 minutes," the 27-year-old revealed.
Now that Josh is out of rehab the question is whether he will join his family when their reality TV series once again airs on TLC. As previously reported, plans of the show redirecting the spotlight to sister Jana has been persistently going around the Internet but not without the other family members playing their own roles in the show.