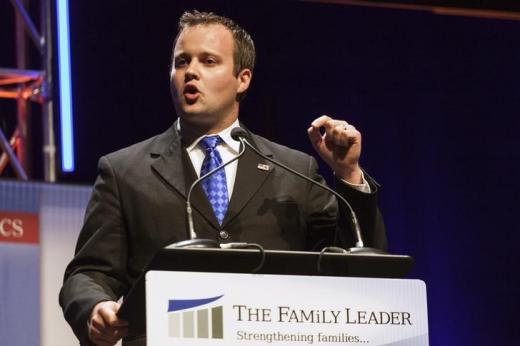 Josh Duggar may be home with his family after finishing his rehab stint but his troubles are far from over as a Los Angeles-based DJ is suing the "19 Kids and Counting" star for allegedly using his photo on an infamous website.
According to The Hollywood Reporter, a professional DJ named Matt McCarthy is claiming in a new lawsuit filed last week that the father-of-four used his own image on Duggar's Ashley Madison website. Last year, it was revealed that the 28-year-old reality star had an Ashley Madison account, and now, McCarthy is suing for violation of his publicity and privacy rights.
McCarthy claims that he learned of what Duggar had done through a high school teacher after the dating website which encourages its members to have affairs got hacked in August 2015. Soon after, the DJ began hearing from family members, business partners, friends, and even strangers. McCarthy says that Duggar's alleged use of his picture led to "harassing messages" linking him to the scandal
The Wrap reported that McCarthy claims that not only did Duggar use his photo on his Ashley Madison profile, but also on Twitter and OkCupid accounts. It was reported that the DJ's family, friends and co-workers came to believe that he was somehow involved in the reality star's "licentious, illegal, and morally despicable conduct." McCarthy claims that he has also been ridiculed, with some referring to him as "Josh Duggar," "Duggar's Boy Toy" and "DJ Duggar."
McCarthy also claims that the scandal has affected his professional life, saying that at the time when the scandal broke, promoters at a high-volume venue at which he had performed as a DJ for several months got in touch with him and said that he would not be hired again. Moreover, the promoter said that they would be severing their professional relationship with McCarthy.
McCarthy is seeking monetary compensation for alleged loss of income, job security, and reputation as a result of the aforementioned photo use. Duggar has yet to issue a statement regarding the lawsuit.