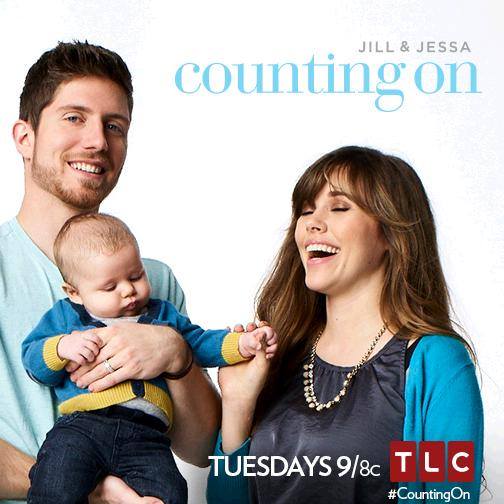 Duggar sisters Jill and Jessa are both planning to have their second pregnancies with respective husbands Derick Dillard and Ben Seewald.
According to People, the former star of TLC's reality series "19 Kids and Counting" shared during the finale of their spinoff "Jill and Jessa: Counting On" that they want to expand their brood. During the on-screen interview, they were asked who they thought would likely be pregnant first. "It's hard to say," Jessa mused while Jill quipped, "I think we will probably be pregnant at the same time."
Speculations suggest that Jill may already be expecting as she seems to have a baby bump in some of her pictures. However, she denied the rumors, "I'm not pregnant yet, that's the question everyone keeps asking me. Not yet," she clarified. Derick also chimed in saying, "I feel like we will have another child. I just don't know how. It will probably be a naturalized citizen of the family."
Viewers may remember that in the new show, Jessa and Ben flew to El Salvador to visit her sister for the first time since she started missionary work with Derrick. They also brought son Spurgeon along to meet his first cousin Israel David and his other relatives.
In a recently released footage of their visit, Jill organized an event dubbed as Women Conference. "This is something the ministry does every year just to make the ladies special," she stated.
"You know, a lot of women around here, they live in mud hut and they walk everywhere and a lot of families they broke in. They don't get a lot of help from the outside so, it's neat to just got along with the women here and to support them and help them," she added.
Meanwhile, Jessa thinks that the couple's work in Central America is not easy, "I love visiting Jill and Derrick and see what they're doing here. It's uh, it's not easy. I'll just say that. It's difficult. One of the most amazing things you can do is walk into a building and realize they have A/C, Like 'Oh, air-conditioning for five minutes! Yay,'" she elaborated.
It remains to be seen if TLC will renew "Jill and Jessa: Counting On" for season 2.