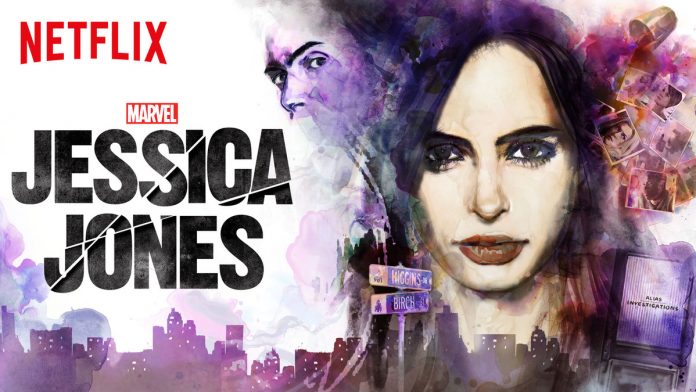 With a ton of shows streaming on Netflix, it is a stalwart effort to enjoy the following that "Jessica Jones" is receiving. Officially under production for the second season, here are some of the events, evolution of characters, and backstories that are rumored to be featured.
Kilgrave (David Tennant) may be a villain, but there are a lot of fans who applauded Tennant's performance in the first season. Kilgrave is Jessica Jones' (Kristen Ritter) lead antagonist in season one. There is no confirmation yet whether Kilgrave will return for the second season after his death.
There are new speculations circulating that Nuke might appear in the upcoming season as the next villain. According to a new report by GameNGuide, there have been changes done in the series from the famous comic books. It was dropped in the last season that Will Simpson (Wil Traval) had been behaving differently. As seen on season 1, he was able to defeat the villain, but he was starting to lose control and was harming even the people he wanted to save.
Fans predicted that he will be the next Nuke after he started popping red, white and blue pills. Nuke is known to take adrenaline pills for him to become a super soldier. He went through the same experiment that made Captain America. Simpson's actions seem to hint that he will be the next villain.
Rumors on the development of Trish "Patsy" Walker (Rachael Taylor) into Hellcat are also making rounds. Her showcase of martial arts prowess and incredible strength shown when she knocked out Will are just some of the easter eggs dropped in the show that hints the possibility of her evolution into Hellcat. It is not confirmed yet, but this is definitely something fans will look forward to.
Of course, fans are definitely anticipating the appearance of Luke Cage (Mike Colter) again in the series. Jones and Cage are lovers in the comic books, even marrying and having kids. It is interesting to see if this arc will also be included in the show.
"Jessica Jones" season 1 is currently available on Netflix. Season 2 is rumored to be released in 2017.