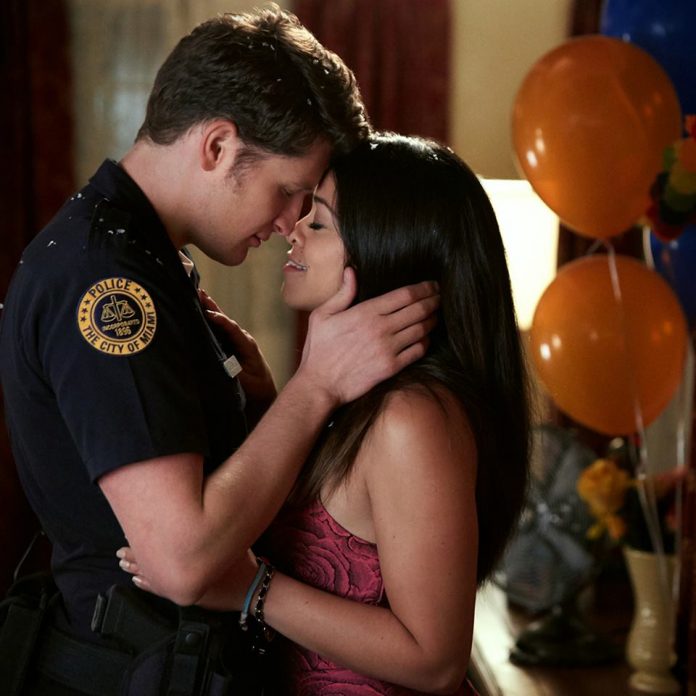 Michael Cordero's (Brett Dier) life hangs in a balance as season 2 of The CW's comedy-drama "Jane the Virgin" wrapped up but fans are hoping that he will able to survive the incident.
After marrying his longtime love Jane (Gina Rodriguez), Michael's happiness was cut short after he discovered that the criminal mastermind Sin Rostro was actually his police partner Susanna (Megan Ketch). Although he made the connection, he was not able to reveal it to anyone right away as he seemingly took a shot to the chest.
On a survey made by TVLine, most fans believe that Michael will be able to get through the ordeal but when he wakes up, he would not remember anything. However, some viewers also noted that it is possible that he will meet his demise as a result of the gunshot wound.
In an interview with Deadline, showrunner Jennie Snyder Urman was asked directly if Michael was still alive to which she answered with, "You'll know early on in the third season."
"In all of our episodes, we try to balance heart-warming life events with the more fantastic, telenovela-esque twists. In a finale, you obviously want to pump everything up, so you see that pushed to the extreme. Next year's structure is a little bit different in that we are building towards a different type of life event, for Jane," she added.
The executive producer recently teased that Jane will soon have sexual intercourse as they explore the idea of growing up and what it means for various people in her family, "What do you hold onto and what do you let go of as you move forward?" she further hinted.
Aside from Michael and Jane, Anezka (Yael Grobglas) will take in her petrified sister and Xiomara (Andrea Navedo) will be considering abortion. Elsewhere, Rose (Bridget Regan) and Luisa (Yara Martinez) have couples' therapy which will turn out to be the most dysfunctional session ever.
Season 3 of "Jane the Virgin" is predicted to premiere sometime during the fall.