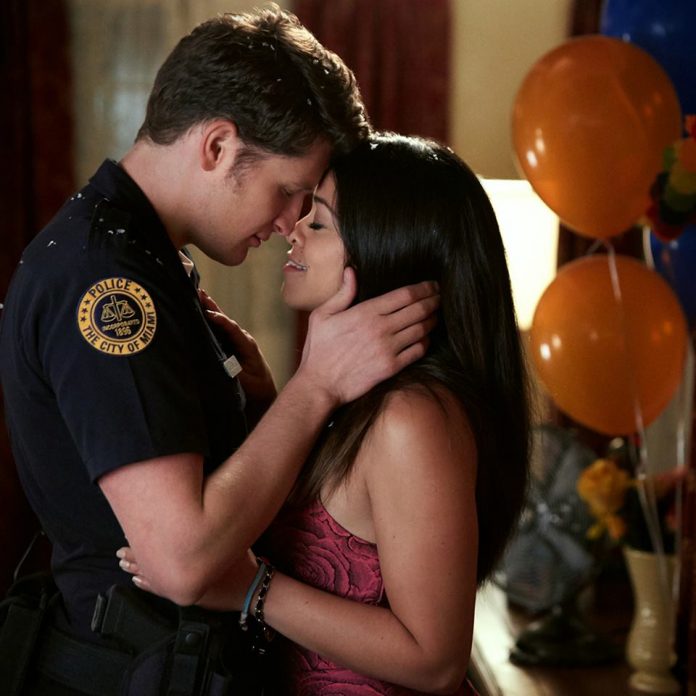 The CW's comedy drama "Jane the Virgin" season 2 ended with many cliffhangers leaving some of the characters faced with complicated situations such as Xo (Andrea Navedo) finding out that she is pregnant after firmly deciding that she does not want to have another child. Showrunner Jennie Snyder Urman teased what is in store for the expecting mom.
In a recent interview with Entertainment Weekly, Urman admitted that the follow-up season will be difficult for Xo as she wants to get back with Rogelio (Jaime Camil) but may be holding back because of her current condition. The executive producer also confirmed that the father of her baby is Esteban (Keller Wortham), and she may likely consider other options when it comes to her pregnancy.
"She's definitely going to consider other options. Xo has been very, very clear about the fact that she doesn't want another kid. She's raised Jane, and feels this is the time in her life where she can go after what she wants. Not only is the pregnancy unexpected, it's with someone she doesn't want to parent with. That's going to be something we get into as soon as we return," Urman shared.
Talking to TVLine, the EP shared that when Rogelio finds the truth about Xo, "It would be akin to 'Rosemary's Baby'. He's not going to be too thrilled. Of course, it's not his decision to make one way or another."
Meanwhile, Urman also addressed Michael's (Brett Dier) fate after he was shot by Rose (Bridget Regan), who has been masquerading as his partner Susanna (Megan Ketch). When asked if he is alive, "Very early on in Season 3, you'll have that answer," Urman replied.
Regan told Bustle that he has several theories on what is next for Michael if he will survive. One of them is that he will not be the same after the ordeal and will develop a post-traumatic stress disorder that will potentially cause problems to his marriage with Jane (Gina Rodriguez). However, this remains to be seen if it comes to fruition.
The network is yet to schedule the release date of "Jane the Virgin" season 3.