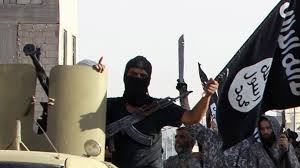 Christian militia force Dwekh Nawsha (self-sacrifice) has been desperately fighting off the Islamic State of Iran and Syria (ISIS) to save and defend their homeland. The Assyrian army is racing to the town of Sadad west of the country to defend their religion's last remaining community.
Sadad's population of Syriac Christians is down to only 2,000 from 15,000 after the majority of the inhabitants fled to safer locations. ISIS is closing in on the town after the group's capture last month of neighboring Mahin, located only five miles away, which it has used as a base to prepare its attack on Sadad.
Retired Lt. Col. Sargis Sangari, an Assyrian American who heads the Near East Center for Strategic Engagement told Breitbart News: "All we're saying is we're done. We don't have equipment. We don't have the weapons. We don't have the training."
"As much as you're giving money to all these individuals who are killing each other, why don't you try to give it to the Assyrians? Anybody who fights just for money will be a failure, but when you give money to individuals who are fighting for their homeland, they'll be successful," he added addressing the United States.
In a separate report by the Washington Times, the retired American advisor claimed that lobbyists in D.C. are blocking the delivery of weapons and equipments to Dwekh Nawsha making it difficult for them to fight ISIS.
The 20-year U.S. army veteran said the Assyrian Army is one of the most effective groups battling against ISIS after starting with only 12 fighters last summer. Originally reluctant to resort into an armed fight, Christians decide to finally pick up weapons to defend their homeland against brutal killings by ISIS in Iraq last summer.