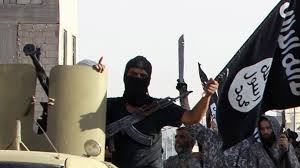 With the increasing terrorist threat, law enforcement officials in the U.S. are enhancing security measures in the country for the Fourth of July holiday.
According to a report by CNN, important locations are being deployed with as many officers as possible to eliminate potential terrorist threats that may arise on the national holiday.
Concerns have arisen because of the increase of suspected ISIS supporters in the U.S., who it is feared may carry out terrorist activities on behalf of the group.
These concerns come in the wake of the FBI arresting at least 10 U.S. citizens in the last three weeks suspected of planning an attack on U.S. soil, according to a report by Washington Times.
ISIS has been successful in recruiting Americans to its cause and has made numerous calls to supporters to carry out lone wolf attacks, with members of the public, military, law enforcement, and government officials all named targets.
Speaking to the public about the severity of the threat, former CIA Deputy Director Michael J. Morell said, "I wouldn't be surprised if we're sitting here a week from today talking about an attack over the weekend in the United States. That's how serious this is," according to the report.
The FBI and the Department of Homeland Security and National Counterterrorism have put up a joint bulletin warning of possible targets, including popular holiday weekend destinations and several upcoming Prophet Mohammed drawing events, according to CNN.
Speaking to CNN about bolstering security efforts, an official from the Homeland Security Department said, "There is no specific, credible intelligence to indicate any threats against celebrations over the Fourth of July weekend. However, we have seen repeatedly calls for violence over the past year by leadership and supporters of (ISIS) against members of the military and military installations, law enforcement, the U.S. government, and the American public."