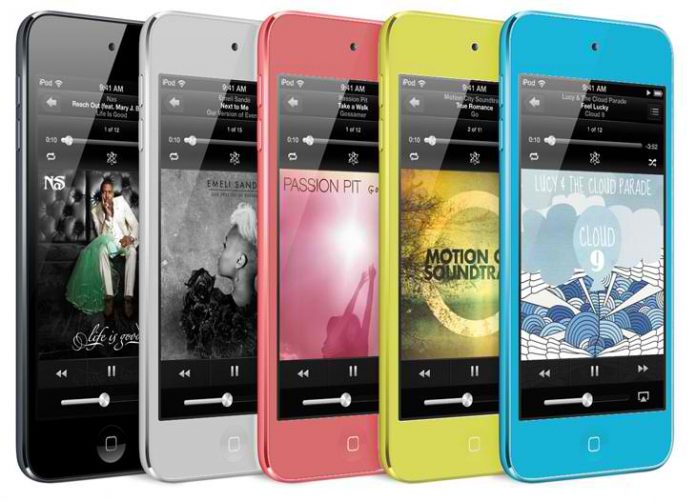 The last device seen on the line of iPod Touch is the fifth generation released in 2012 and many gadget enthusiasts are anticipating that a possible latest model, "iPod Touch 6th Generation" will be revealed any time soon.
According to Master Herald, the device was first rumored to be released at the ongoing Worldwide Developers Conference at San Diego, California but it was met with doubts as the event is intended for software developers. With Apple not making any announcement, speculations began to buzz that it might hit the market this fall instead.
The report also mentioned that iPod 6 is likely a combination of iPod and iPhone, merging two devices in one. It is also suggested that it might be powered by A9 microprocessor. The microprocessor is expected to be better than other chipsets although it is not yet done formally in the production. It is also possible that the sixth generation has 1GB of RAM, with an internal memory expandable up to 128GB using a microSD card, the report noted.
Crossmap shared that according to a report by Stabley Times, Apple might likely begin to issue the device alongside the rumored iPhone 6S. It is believed to be thinner than the previous model and might have a colorful casings made of plastic. The music player might come in different colors such as pink, silver, red, blue, space grey, and yellow. It might also have a starting price which ranges from $250 to $300.
Some of the features that are speculated to be part of the device include two possible variants for the device, a 4.7-inch screen and a bigger 5.5-inch display which might be both equipped with Retina display for better resolutions, Latino Post reports. Other features suggested include Force Touch technology, Touch ID fingerprint sensor, 8-megapixel camera and Apple Pay mobile payment system, the report further listed.