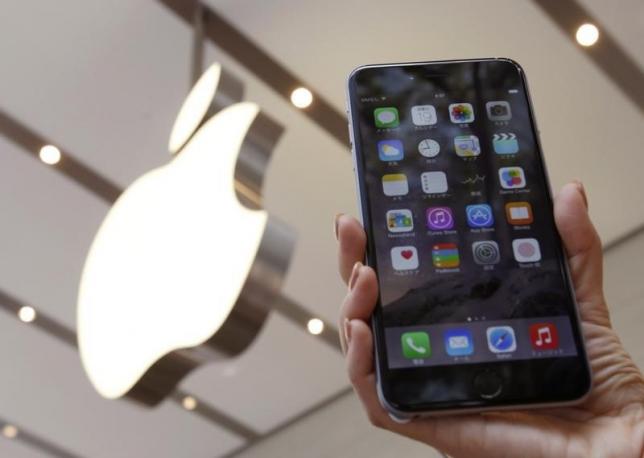 As months go by, Apple fans are getting more and more restless with regard to the upcoming mobile devices that the tech giant is tipped to launch later this year, including the iPhone 7. Amidst all the rumors pointing to a couple of tweaks coming to the next generation smartphone, a supposed brand new photo leak has made its way online making tech geeks more anticipative of the device.
The snap of the claimed top-shelf phone was only seen from behind and was posted by notorious tech leaker, Steve Hemmerstoffer. Using his official Twitter account, a series of photos of the supposed device have been posted in its rose gold variation. The latest update from him, however, is a side-by-side photo of the iPhone 7 rose gold model and the new steel gray variant. The image on the left looks like the same unit from his previous posts, while the one on the right seems to have come from a Chinese site, as evidenced by a Chinese-character watermark.
As of now, there is no way of confirming whether these photos are genuine; however, it is noteworthy that the device no longer has the visible antenna lines seen at the back of the iPhone 6 and the iPhone 6s. Interestingly enough, rumors have been rife that the Cupertino-based company was planning to ditch the antenna lines for a smoother rear portion of the iPhone 7. Instead, the antenna lines seem to have been moved to the top and bottom edges of the smartphone.
Camera-wise, what looks to be a dual-camera setup with bigger lens seems to be in the pipeline, which suggests that the iPhone 7 series will have a wider scope in terms of snapping photos or taking videos.
Since the leaked images only offers the rear view of the phone, changes in front as well as its sides have yet to be revealed should this turn out to be the look the new iPhone will be sporting. For months now, numerous speculations pointing to a button-less design and changes in the earphone jack have been swirling on the internet.
No official word has come out of Apple with regard to the specifics of the iPhone 7, including its supposed launch date. People in the industry however are tipping it to debut sometime in September like its predecessors.