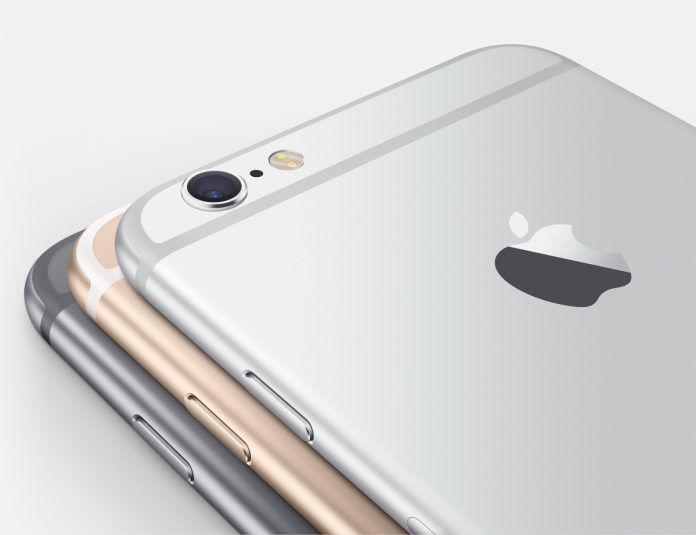 The upcoming and long rumored iPhone 6s and the iPhone 6s Plus are both hot on the rumor mill once more, as reports now spoke of an actual release date, and retailers now offering pre-order for an alleged new iPhone.
According to a report by Apple Insider, Apple is expected to finally unveil the new iPhone 6s line on September 9, along with the Apple TV.
Additionally, Mac Rumors reported about German carrier Deutsche Telekom launching a new online ticketing reservation service that gives users the convenience of having the new iPhone devices delivered right to their doorsteps without the need to fall in line on launch day. While the service does not specifically say that it is for the iPhone 6s line, the timing and previous moves from the carrier had the rumor mill spinning on a possible connection with Apple's next generation of iPhones.
Previous rumors point to a mysterious cutout that is almost at the center of the display location. What hardware is located on the cutout, and what its function could be, is unknown as of the moment. The leak also showed the new iPhone now riveted on all four sides, a possible hint on the long-rumored inclusion of Apple's Force Touch technology in the upcoming versions of the iPhone.
Previously, the front panel cover of the iPhone 6s surfaced online, claiming that the device is already in production process back in July. Newer leaks also showed a unified flex cable for the new iPhone, along with the protruding exterior camera ring and the home/Touch ID button hardware.
It was previously rumored that Apple will be abandoning the 16GB variant and will make only the 32Gb, 64GB, and 128GB variant. Other rumored specs include the removal of the traditional SIM card, and the inclusion of the Force Touch technology.
Other features rumored to be coming are a more powerful A9 processor, an NFC-chip NXP 66VP2, 12-megapixel rear-facing camera with 4K video resolution support, and an upgrade of the RAM to 2GB worth.