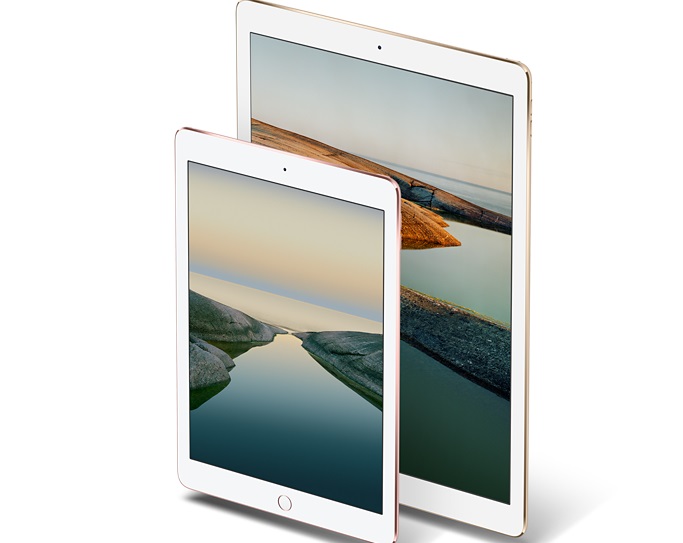 Despite the absence of other highly anticipated devices at their Sept. 7 keynote, tech junkies and fans are still positive that the no-shows could still be presented next month at Apple's technical event and one of the noteworthy devices rumored to be included is the iPad Pro 2.
In addition, it was said that the ultraportable device could be filling the shelves early next year if a new iPad Pro will indeed be heralded this October in which fans are keeping their fingers crossed.
It was also mentioned that Apple is rumored to be considering making two more iterations of the new iPad Pro tablet as it was foretold by Ming-Chi Kuo who is usually accurate in predicting upcoming devices from the Cupertino-based tech giant. The KGI Securities employee added that Apple will be releasing a 9.7-inch starter variant, a mid-range 10.5-inch iPad and a massive 12.9-inch top brass version of the yet to be revealed iPad Pro.
It can also be recalled that leaked photos of the supposed iPad Pro 2 have been spotted online including the serial codes that coincide with the earlier makes of the said tablet lineup.
If rumors and recently released updates from Apple are anything to go by, the new iPad Pro is expected to be carrying the new iOS 10 operating system, as well as the Apple Pencil in which the cost of the said accessory will be on top of the upcoming slab.
It's not yet sure though whether the iPad Pro 2 might support 4K or 5K resolution but consumers would definitely prefer the latter. Moreover, the device could be powered by Apple's A10 or A10X chipset together with an M9 motion coprocessor.
Since the company's current banner phone, the iPhone 7, is already water-resistant, fans are pretty much expecting that the same feature will also come forth with iPad Pro's latest iteration.
Given all these, longtime followers of Apple should be taking these with a pinch of salt since the company has remained silent about the tablet's development.