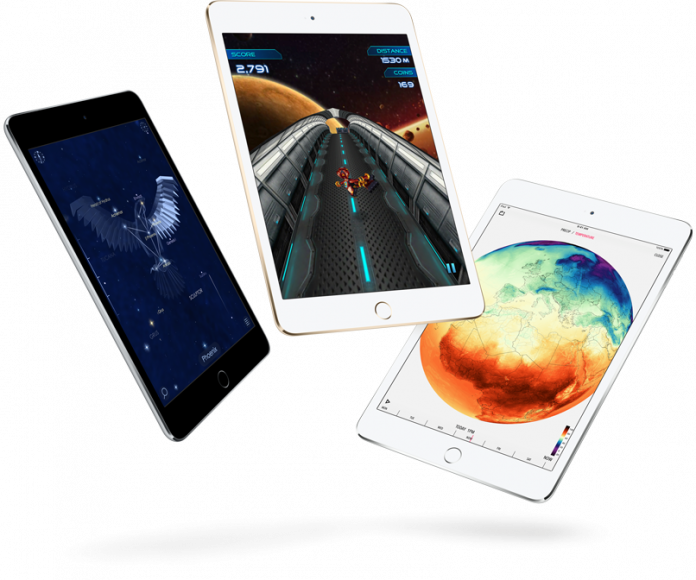 Apple fans cannot wait for fall to come as the Cupertino-based company is expected to unveil new devices later this year. Apart from the much-anticipated iPhone 7, there are rumors that the tech giant will also launch the newest iPad mini, and that it will appear alongside the flagship phone this September.
Last year, Apple unveiled the iPad mini 4 in September, and this move was a departure from past iPad mini launches as the device was usually unveiled at a separate event in October. Instead, the gadget appeared along with the iPhone 6s and iPhone 6s Plus on Sept. 9, 2015.
This year, the company is expected to repeat the same move, and the iPad mini 5 is rumored to have some slight changes in its design. According to Macworld, speculation suggests that the upcoming device will be thinner than its predecessor, which will be an impressive feat for Apple if this comes to pass as the current iPad mini is only 6.1 mm thick. The iPad mini 5 is said to measure only 5 mm thick and could have a different chassis, likely made of 7000-series aluminum like the iPhone 6s and 6s Plus.
It was said that the tablet will have the same 3D Touch technology which the iPhone 6s and 6s Plus have. With this feature, users can trigger different actions depending on how much pressure they apply to the device's screen. The iPad mini 5 is also expected to be tougher and could be waterproof and dust-resistant.
As for the camera quality, the iPad mini 5 is said to have an 8-megapixel rear camera and a 1.2-megapixel front shooter. With regard to the price, the gadget is rumored to be available in the same variants as its predecessor, with pricing expected to be as follows: 16 GB Wi-Fi only for $420, 16 GB Wi-Fi plus 4G for $550, 64 GB Wi-Fi for $520, 64 GB Wi-Fi plus 4G for $650, 128 GB Wi-Fi for $639, and 128 GB Wi-Fi plus 4G for $760.