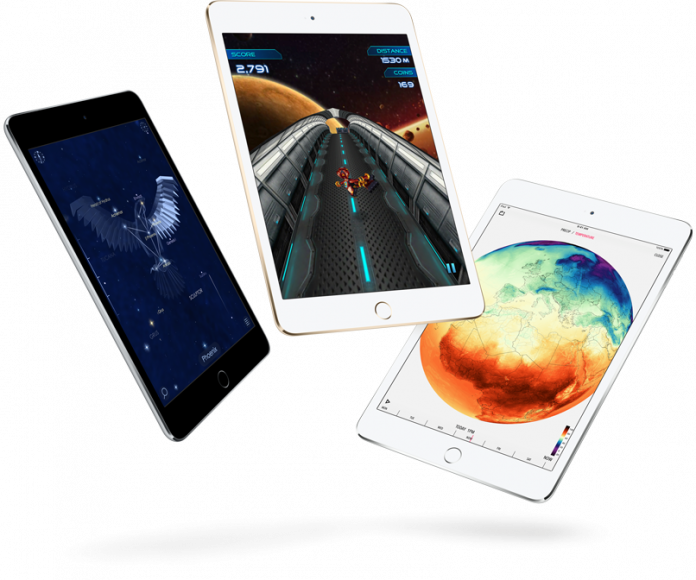 Apple has just announced the iPad mini 4 during its event last month. Given this, people are wondering if upgrading from the iPad mini 3 to the more recent but more expensive tablet is worth it.
Released October last year, the iPad mini 3 comes with a 7.9-inch IPS LCD screen display with 1526 x 2048 pixels. It is powered by an A7 chipset along with a dual-core 1.3 GHz Cyclone CPU and PowerVR G6430 GPU. The tablet comes with 1 GB of RAM and options of 16 GB, 64 GB, and 128 GB internal memory. For its camera, the shooter comes at 5 megapixels with autofocus, geo-tagging, touch focus, face and smile detection, and an HDR photo, while its front shooter comes at 1.2 megapixels. The device also comes with a fingerprint sensor called Touch ID, which, according to iDigital Times, is one of the biggest differences between the iPad mini 2 and iPad mini 3.
Meanwhile, the iPad mini 4 also comes with a 7.9-inch display with LCD retina, but is 22 percent thinner and 10 percent lighter than the iPad mini 3. As the iPad mini 4 comes a year after its predecessor, the tablet is run by a more powerful A8 chipset along with a dual-core 1.5 GHz Typhoon CPU and a PowerVR GX6450 GPU, which are 3 percent and 60 percent faster, respectively. It also comes with more RAM at 2 GB, but the internal storage remains the same at 16 GB, 64 GB, and 128 GB options. Aside from these, the rear shooter also got an upgrade to 8 megapixels, although the front camera remains the same at 1.2 megapixels. These additional features, along with an improved Bluetooth and the three-layer laminated display, are the reasons why Yibada encourages buyers to opt for iPad mini 4 instead.
In terms of cost, the iPad mini 4 is priced at $399 for the 16 GB version, $499 for the 64 GB option, and add another $100 dollars for the 128 GB model. Meanwhile, International Business Times mentioned that the cost of the iPad mini 3 has been discounted on eBay to $499.99 and comes with an unlocked Wi-Fi and 4G LTE.
Compared to its predecessor, it is clear that Apple made significant changes to the iPad mini 4, unlike the iPad mini 3 that had minimal upgrades from the iPad mini 2. However, since the iPad mini 4 is new in the market, it is expected to be more expensive than its predecessors. Given this, it depends on where the tablet will be used primarily, in order to decide whether to go for the older device or the newest one.