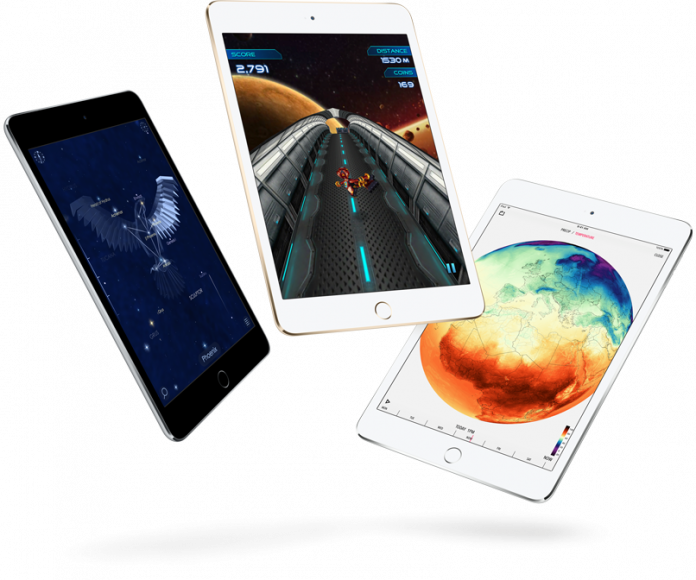 Now available for purchase, Apple's iPad Mini 4 claims to be the smaller version of the iPad Air 2 that the tech giant released last year. Packed with a lot of features, here is a quick look at the new Mini for those who are thinking of getting one.
At 6.1 mm and weighing 0.65 pound, the iPad Mini 4 is about 18% lighter and thinner than its predecessor. Moreover, with an aluminum unibody design, the tech giant claims that its new device will last for years. The display of the Mini has also been upgraded to make photos, websites, and more look more vivid and brighter. From devices with displays composed of three layers, the iPad Mini 4 only has a single layer fully-laminated display.
Inside, the new model of the iPad Mini is powered by an A8 chip with second-gen 64-bit architecture. Compared to the A7 chip, the A8 can perform up to 30 percent faster. What's more, the tablet comes with Apple's Metal, which allows the CPU and GPU to deliver optimum performance in terms of visual effects.
Available in Silver, Gold, and Space Gray, the newly released device can come with 16GB, 64GB, or 128GB of storage. Wi-Fi and Wi-Fi with Cellular connectivity options are available as well.
According to Mashable, even though the iPad Mini 4 is just like a scaled down iPad Air 2, "the combination of specs and pricing seem targeted at a very specific customer, one who wants a small and thin tablet with powerful performance, iOS 9 and its multitasking features, and is willing to pay top dollar for it."
Meanwhile, Stuff stated in their review that if a customer previously owned an iPad Mini 2, then the upgrades will be noticeable. However, if the customer owns an iPad Mini 3, then they will notice little difference.
The price of the iPad Mini 4 starts at $399, with $599 (128GB) being the most expensive model.