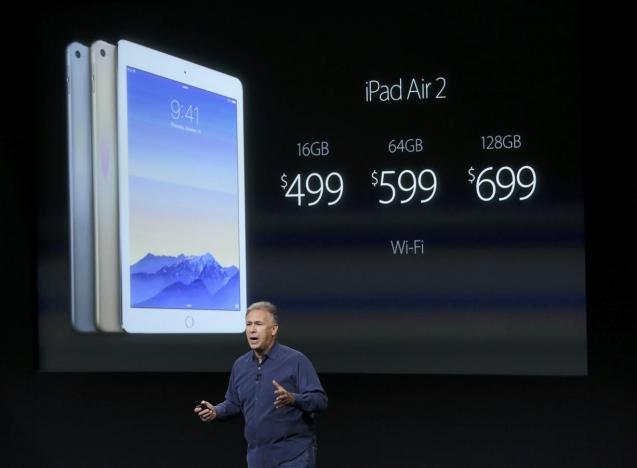 2016 has been the year of speculations for Apple enthusiasts regardless of the specific device from the tech company that they are keeping an eye on. Some persistent rumors like the one involving the MacBook Pro 2016 ended up having merit with Apple introducing the aforementioned device last week. Others, like the iPad Air 3, are still waiting for a verdict.
The recent event hosted by the Cupertino-based giant seemingly brought back the ever controversial question of whether they are slowly killing the Air brand. Earlier this year, techies were almost sure that the iPad Air 3 would be making its grand introduction during Apple's March press event. And so, everyone was shocked when the tablet was a no-show and was seemingly replaced by the iPad Pro 9.7. Similarly, the rumored MacBook Air 2016 was expected during the Oct. 27 event but the newest iteration of the MacBook Pro seemingly took away the former's thunder.
Apple has been mum regarding the situation, as they usually are. While some might argue that has been no official announcement of the Air products being taken over by other lines, reviews for the MacBook Pro 2016 are glaring proof of it. In fact, the two have been referenced so much in the initial impressions on the Pro laptop that industry insiders have come to the conclusion on their own.
What is interesting is that weeks before the fall event, there was renewed interest in the iPad Air 3 given that an analyst revealed that the new MacBook Air would debut alongside the new MacBook Pro. This gave hope to Air loyalists that maybe, the Air roster was just being delayed and not canceled.
It has been over two years since a significant overhaul of the Air tablet was made back in 2014. The iPad Air 2 got rave reviews from critics even dubbing it as the "best tablet ever made" at that time. So it seems unusual for Apple to just discontinue a line that was very well received as well as highly clamored for.
So far, there seems to be no new event for Apple in the foreseeable future. The latest reports from the rumor mill suggest that the iPad Air 3 may finally get a spot during Apple's March event in 2017, a year after its supposed introduction.