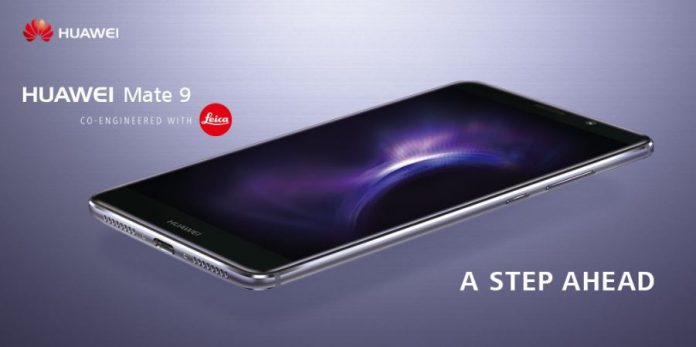 Huawei has thrown its hat into the ultra-competitive smartphone arena as it unveiled its latest flagship, the Mate 9, on Thursday, Nov. 3. The phone is a direct challenge to other tech manufacturers as it has some of the highest specs around, including a dual-camera Leica system that puts other phones' sensors to shame. But how will it do when it goes up against Xiaomi's Mi Note 2?
It has been barely a week since the Mi Note 2 was announced, yet the smartphone made a huge impact as reports claim that the device sold out in 50 seconds in its first flash sale in China. The smartphone is said to have filled a niche left in the wake of the Samsung Galaxy Note 7's demise and is quickly moving up on top of favorite smartphone lists all over the internet.
This article compares the Huawei Mate 9 with the Xiaomi Mi Note 2.
Design:
The Huawei Mate 9 has a metal body and measures 6.18 x 3.11 x 0.31 inches and weighs 6.70 ounces. The phone has a fingerprint scanner and is available in Gold, Gray, Silver, Brown, and White.
Meanwhile, Xiaomi Mi Note 2 has a glass body with aluminum accents. It measures 6.15 x 3.04 x 0.30 inches and weighs 5.86 ounces. The handset comes in two color options: Piano Black and Silver Glacier.
Display and Cameras:
The Mate 9 has a 5.9-inch IPS LCD display with a resolution of 1,080 x 1,920 pixels, while the Mi Note 2 has a 5.7-inch OLED screen with the same resolution.
The Huawei phone has a dual-LED Leica system on the rear, comprised of a 20-megapixel monochrome sensor and a 12-megapixel full-color sensor. It also has an 8-megapixel selfie cam that supports autofocus. The Xiaomi phone has a 23-megapixel rear camera and an 8-megapixel front shooter.
Processor and Internal Memory:
The Mate 9 is powered by an octa-core HiSilicon Kirin 960 chipset with 4 GB of random access memory (RAM), while the Mi Note 2 has a Qualcomm Snapdragon 821 processor. The Huawei phone comes with 64 GB of base storage and support for microSD expansion, while the Xiaomi device comes in three versions: one with 4 GB of RAM with 64 GB storage, another with 6 GB of RAM and 128 GB internal memory, and one "global version" with 6 GB of RAM and 128 GB storage plus support for 4G+ and LTE.
Price:
The Xiaomi Mi Note 2 starts at around $413 while the Huawei Mate 9 is priced at 699, or about $778.