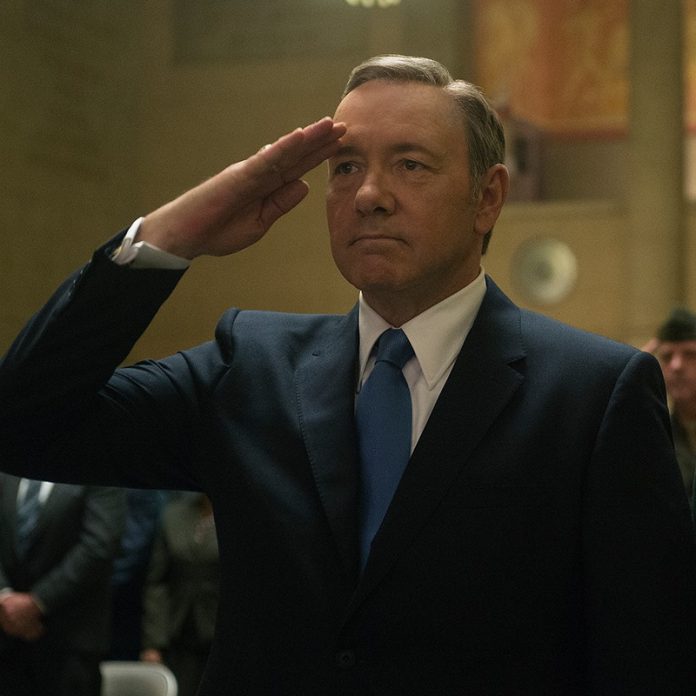 Will there ever be "House of Cards" outside of Kevin Spacey's ruthless Frank Underwood? Original creator Michael Dobbs thinks so, adding that there seems to be a lot more uncharted territories that could be explored rooted from his original narrative.
There have been countless rumors that Frank will eventually bite the dust sometime in the fifth season of the thriller. He almost died in the previous season when an assassination plot left him fighting for his life. The current president of the United States fortunately recovered and was even back in his Oval Office before the chapter ended.
However, just because he back up and running, it does not mean that further attempts on his life will no longer be a part of the future narrative of the show. In fact, it appears like Dobbs has been tinkering on the possibility of a story beyond Frank and his highly mysterious life.
In a conversation with Express, the writer cited other successful shows that branched out from the main storyline and explored untapped material that might make a good series.
"Look what they've done with Breaking Bad, look what they've done with 24," he said. "So is there life in the long term? Well, it's a hell of a brand. It's been going now for 30 years: it was a success as a book, it was a success as a BBC television series, it is a huge success as a US series."
Aside from spin-offs, the British Conservative politician also touched on the subject of franchising his hit political story to other parts of the world who would like to produce a version of their own. Originally as a novel with the same title, following the life of Francis Urquhart, the story was adapted first into British television before the United States made their own version via Netflix.
"There are plenty of people from other parts of the world who want to make their version of House of Cards, which we're talking with," Dobbs declared. "We'll see what happens with those. It is a global brand, so the question arises: what do we do with a global brand?"
The author is set to fly across the pond and collaborate with new "House of Cards" showrunners Frank Pugliese and Melissa James Gibson for the show's upcoming fifth season.
No official return date is set for "House of Cards" but fans can expect to be available on Netflix around March of next year.