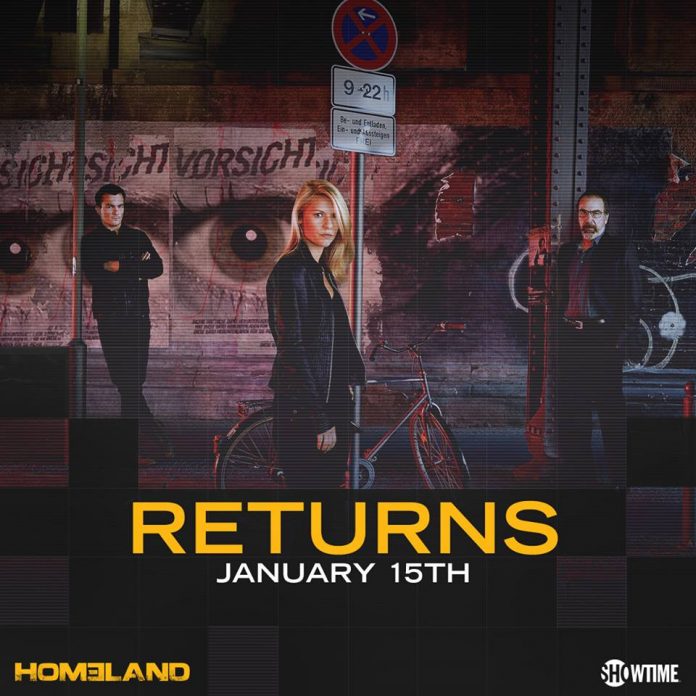 The official teaser trailer for the much-awaited season 6 of Showtime's "Homeland" is here, featuring a vengeful Dar Adal (F. Murray Abraham) thwarting the return of Carrie (Claire Danes) to the CIA.
The clip features Carrie coming home to the United States and being reunited with her daughter Franny after a long time of being away from each other. It can be recalled that she worked for a foundation in Berlin, Germany last season. Although Saul (Mandy Patinkin) appears to have put her back in the task force, Dar Adal thinks otherwise.
The Black Ops director can be seen talking to Saul and claiming, "She is a menace."
In another scene, Saul is speaking directly to Carrie, "It would be a huge embarrassment that would not play well at all.
Later, Carrie gets into an argument with Dar as he tells her, "Stand down," to which Carrie replies, "No! You stand down."
Dar continues to coerce her, "I don't think you understand how vulnerable you are." However, Carrie is adamant in standing up for herself, matching Dar's aggressive tone as she states, "I don't think you do."
Elsewhere, a glimpse of the premiere episode's first case has also been revealed. Reports claim that Saul and Dar will be assisting the first female to be elected as president of the country former senator Elizabeth Keane (Elizabeth Marvel). It seems like the CIA will be working closely with the presidential team and will help her during intel briefings.
It turns out that Keane is not a fan of the CIA's covert actions. In another footage, the president-elect says, "What is the use of power if you cannot correct things that are bad for the world?"
In a previous interview with Indie Wire, showrunner Alex Gansa teased the new commander in chief.
"We kind of hedged our bets. Although she is a woman, she's a little bit Hillary, a little bit Donald Trump and a little bit Bernie Sanders. Anything can happen. Dar and Saul are tasked with giving intelligence briefings to the new president-elect. Dar has got skin in this game definitely," he said.
Season 6 of "Homeland" is slated to air on Sunday, Jan. 15, 2017, at 9 p.m. EST.