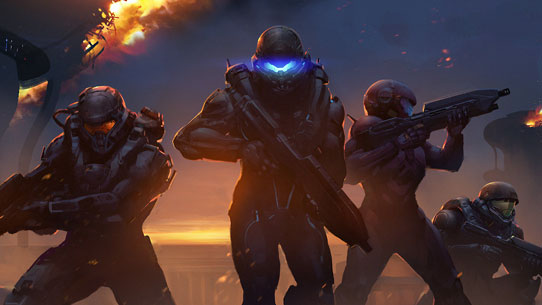 The upcoming Halo 5: Guardians is one of the games that is getting the majority of the hype this season, as it is the much-awaited sequel by 343 Industries that is set to feature over 20 multiplayer maps on current-gen graphics quality. However, fans recently felt a big let-down as 343 Industries announced that the game will not be supporting a split-screen coop mode, unlike all other previous Halo games.
The split-screen co-op feature is where two (or more, in some other games) players play simultaneously on the same map, and the game screen is split into separate views, according to each player. This feature has been a great appeal to long time players of the entire Halo franchise. However, to achieve the best graphic quality possible, the developers had to remove this feature for the upcoming Halo 5: Guardians.
343 Industries head Josh Holmes talked over Twitter about the removal of the split-screen feature for the upcoming game. "All multiplayer modes use full screen on dedicated servers," he said. "Including Coop Campaign, Arena, and Warzone." While this is not specifically stating that the split-screen feature will be unavailable in the entire game, the said announcement sparked various mixed reactions from players and fans all over.
There are those who are directly against the move by the company, to the point that they cancelled their pre-order of the game to show their outrage. Since it was a classic feature that allows real life bonding with friends by playing on the same console, there were people who were saddened. However, there are people who agreed that the split-screen feature should go, saying that it is needed to achieve 1080p @ 60fps graphics quality, and some saying that this move is intended to force people to buy consoles and more copies of the game and thus boost sales of both the Xbox system as well as the upcoming Halo 5: Guardians.
Halo 5: Guardians comes to Xbox One on October 27. alo 5: Guardian