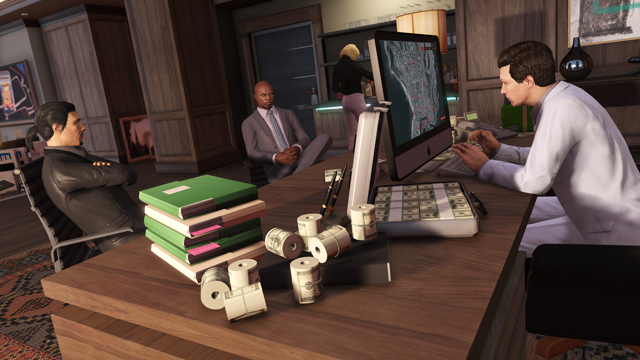 Could the long rumored "Grand Theft Auto VI" be released soon?
"GTA VI" may finally be close to being a reality. The speculations came from Rockstar Games, game developer for the "Grand Theft Auto" franchise, as the company issued a statement hinting on a possible big reveal that they will make soon.
In a recent earnings call by Take-Two Interactive, it was teased that Rockstar is hard at work in getting new titles ready for release soon. Take-Two Interactive is the general owner of Rockstar Games, Firaxis Games, and 2K Games.
"Rockstar Games is of course hard at work on some exciting future projects that will be revealed soon," Take-Two said.
Though the tease offered nothing more than that, fans are still expecting that this will somehow end up being related to the "Grand Theft Auto" franchise.
In a previous interview, Take-Two President Karl Slatoff talked about why Rockstar has a different release schedule than other top game developers. According to Slatoff, they do not "milkin" popular franchises and take advantage of large fanbases, as these may lead to franchise "fatigue" and a decline in the overall value of the franchises in the long run.
"It's tempting to have continuous releases and milk a franchise as far as you can, [but] we've seen that fatigue in other franchises in the games industry," he said. "With almost every single franchise for us, the latest release is bigger than the one before."
Apparently, Take-Two is interested more in delivering quality value than quantity of games, or earning as much money as possible on a single franchise.
"We don't intend to change annual strategy because of product fatigue," Slatoff added. "[Take-Two] creates franchise value and [releases have] to be managed deliberately."