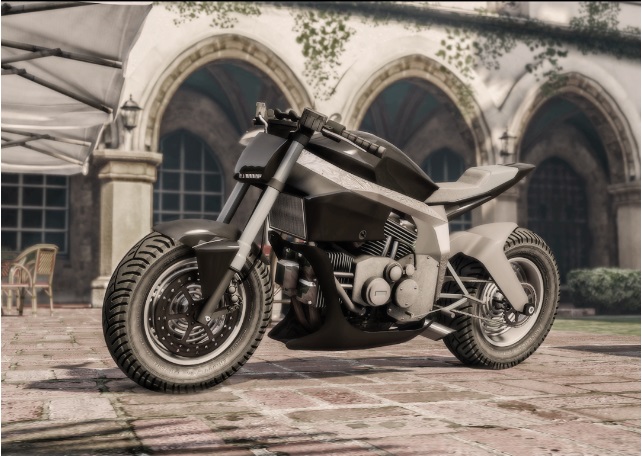 It's that time of the year again as developer Rockstar Games is all geared up to release yet another update for "Grand Theft Auto Online." The new patch will be filled with Halloween-themed content including additional vehicles in celebration of their third anniversary.
As for their initial offering, the game just dished out a two-wheeled roadster known as the Pegassi Vortex. The caf racer has been available in the game since Oct. 25 and can only be bought at Southern San Andreas Super Autos.
Moreover, the game developer is also slated to roll out a tweaked version of the Sanctus low rider complete with skull headlights and rib cage gas tank making it the perfect ride for spreading some Halloween spirit while on the road. The Sanctus is all set to hit the streets this Oct. 28, and fans are advised to watch out for it.
Apart from these cool rides, there is also a new add-on dubbed "Lost vs. Damned" where players can choose sides, between demons and angels, as they slug it out on the road. What makes it more interesting is the fact that there is a transition from day to night and vice versa every 60 seconds during the match. The good guys gain the upper hand during the day, giving them massive firepower and a beefed-up armor. The same goes for the forces of darkness during nighttime.
Meanwhile, the anniversary update will give players a hefty GTA$250,000 credits provided that they will be logging into the game anytime until Oct. 31. In addition, the aforementioned freebie will be instantly loaded onto the player's bank account within the game by Friday, Nov. 4.
Aside from the generous giveaway, discounts on selected vehicles and weapons will also be offered. Furthermore, the prerequisites for such items were nulled by Rockstar until the Nov. 7.
For further details about this massive treat, players can check the game maker's website.