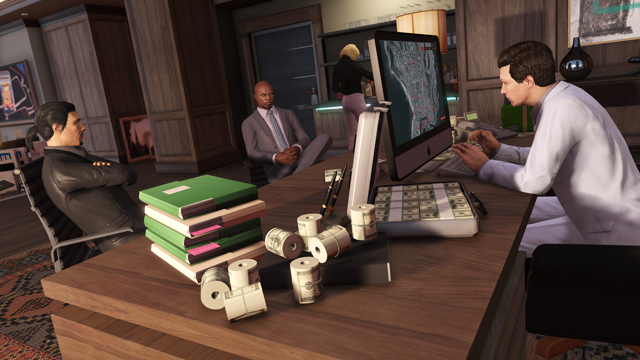 Fans and players who have been expecting the official announcement of the long rumored and highly anticipated sequel game "Grand Theft Auto VI" during the upcoming Electronic Entertainment Expo (E3) 2016 may be in for some disappointing news.
The latest rumors point out that an announcement for a "GTA VI" during the prestigious E3 2016 trade show is very unlikely. Rockstar Games, game developer for the hit and iconic franchise, is said to be more likely to announce something new regarding the "Red Dead Redemption" franchise.
In a new rumor report, it was said that Rockstar may favor launching new content pertaining to the "Red Dead Redemption" franchise possibly the long rumored and leaked sequel for it over anything related to the "GTA" franchise.
The sequel to 2013's "GTA V" would come, if rumors are to be believed, in the year 2018 at the earliest. However, it has also been years that this game has been rumored, and Rockstar has yet to make at least a hint of if and when fans should expect the game to finally come.
One of the most debated elements of the upcoming game is the location that it will be set in. There had been countless rumors suggesting various different places for it, but one place seems to be a little more plausible than the rest of what has been said Tokyo, Japan. This location had been close to being a real option for Rockstar, reportedly, as the game developer even sent teams to gather information and images from the country. For some reason, the project was discontinued.
In a previous interview, Karl Slatoff, president of Take-Two Interactive, who owns Rockstar, talked about the reason why they do not release a new installment for their popular franchises every year, including the "Grand Theft Auto" franchise.
The company executive said that Rockstar is not interested in milking money from their popular franchises, and they do not want to induce franchise fatigue on their popular game titles. He added that with their system of releasing games, they intend to focus more on delivering quality rather than quantity.