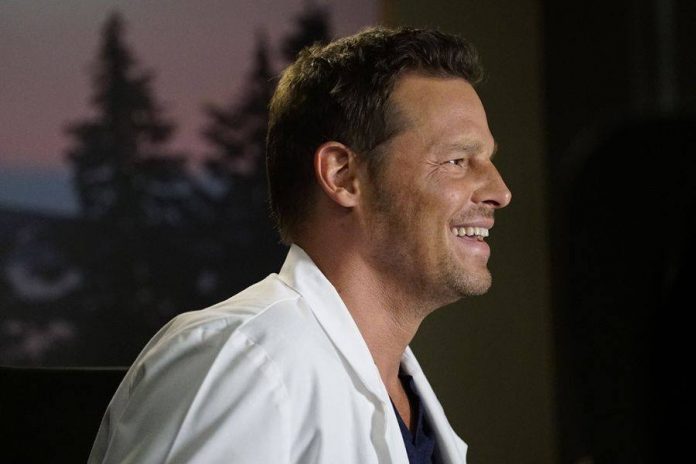 Cast member Debbie Allen recently revealed the title of the highly anticipated season 13 premiere of ABC's long running medical drama "Grey's Anatomy."
The actress took to Twitter to share the cover page of the script in which the title of episode 1 is "Undo." "Can't wait to share @GreysABC Season 13 Episode 1 with you! Sit tight! " she excitedly tweeted to her fans.
Aside from portraying the role of Jackson's (Jesse Williams) mom, Catherine, Allen will also direct the said installment based on the narrative written by William Harper.
Although details remain under wraps, some speculate that the episode's title could potentially refer to Jackson and former wife April (Sarah Drew) undoing their divorce. Back in season 12, the couple decided to separate and signed divorce papers before finding out that they were finally expecting a baby together.
In a previous interview with TV Guide, Drew mused that her character's pregnancy may have been a turning point for their broken relationship as it served as their "beacon of hope." "I always, always, always hold out hope for Japril. I think there's always hope. Nobody's dead. There's always hope as long as they're both still breathing," she added.
Meanwhile, another pair will also be dealing with their romantic connection. Jo (Camilla Luddington) had repeatedly turned down Alex's (Justin Chambers) marriage proposal. During the finale, Jo finally admitted to Andrew (Giacomo Giannioti) the real reason for her reluctance she was already married to someone else and had been a victim of domestic violence.
Talking to TV Line, fellow co-star Caterina Scorsone, who portrays Amelia, teased that the upcoming storyline of Alex and Jo opens up discussion for more real-life issues as the narrative focuses more on them.
"It got messy for them, but that's going to become a really multi-layered story that has social and personal overtones… It's a real opportunity to explore some important issues," she hinted.
Season 13 of "Grey's Anatomy" is slated to premiere on Thursday, Sept. 22 at 8 p.m. ET.