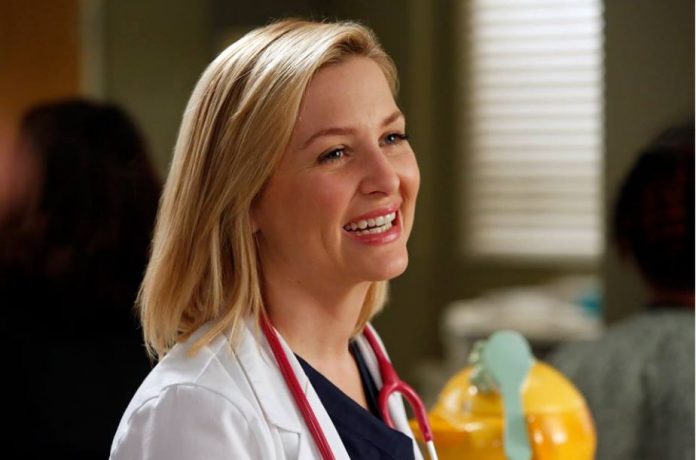 Fans may be delighted to find out that Tessa Ferrer is set to return in the current season 13 of ABC's long-running medical drama "Grey's Anatomy."
According to TV Line, the actress will reprise her role as former surgical resident Leah Murphy for an unspecified number of episodes.
It can be recalled that she appeared in seasons 9 and 10 and was involved in a relationship with Arizona Robbins (Jessica Capshaw). However, she was fired by Richard Webber (James Pickens, Jr.) by the end of season 10 as he told her she did not have the skills of her colleagues and will not make the cut in the program.
It is predicted that the two may rekindle their romance down the line. Capshaw previously teased to the news outlet that viewers will soon meet her potential admirer. "My sources are telling me that it's not going to be too far away. We had to wade through a little muck first. But I do feel that Arizona has certainly waited long enough," she stated.
What may have added to the assumption is series creator Shonda Rhimes' confirmation last month that Arizona will be involved with someone for the first time after her dramatic breakup with Callie Torres (Sara Ramirez). Since the latter moved to New York, it remains to be seen if Leah and Arizona will resume their short-lived romantic connection.
As fans wait for the official announcement, they can first tune in to the upcoming episode 5 titled "Both Sides Now."
The synopsis reveals that Meredith (Ellen Pompeo) and Bailey (Chandra Wilson) will be at odds when both of their patients need a liver transplant. Meanwhile, Owen (Kevin McKidd) seeks help from other doctors when he is left in charge of babysitting baby Harriet for the day. Amelia (Caterina Scorsone) will also struggle in telling Owen some important news.
Season 13 episode 5 is slated to air on Thursday, Oct. 20 at 8 p.m. ET.