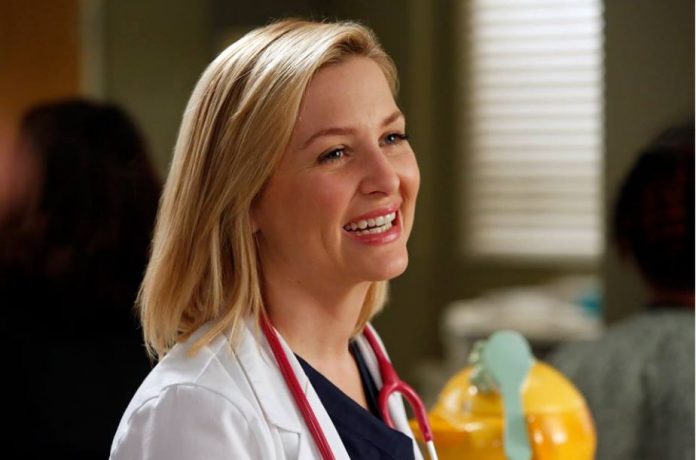 The 13th season of "Grey's Anatomy" is expected to focus on the original characters and reveal a lot more about Jo's (Camilla Luddington) abusive husband as well as Meredith's (Ellen Pompeo) potential romance with Nathan Riggs (Martin Henderson). But fans who have been invested in Callie (Sara Ramirez) and Arizona's (Jessica Capshaw) relationship are also waiting to see what will happen to Arizona after Callie left for New York with their daughter Sofia (Eva Ariel Binder).
Last season, Callie and Arizona separated for good and Callie started seeing another woman. Her new girlfriend, Penny Blake (Samantha Sloyan) happened to be the doctor who failed to save Derek's (Patrick Dempsey) life in season 11. Season 12 saw a bitter custody battle between Callie and Arizona, ending with Callie and Sofia moving to New York with Penny.
Showrunner Shonda Rhimes told Entertainment Weekly that Arizona will get a new love interest in season 13.
"I'm very excited to introduce a new love interest for her, and to get to tell a story with her that lets her be who she is, and to see who she is post the relationships that she's had," said Rhimes. The showrunner also revealed that Capshaw won't be in the first two episodes of season 13 as the actress took some time off for her children.
Rhimes also stayed coy about who will play Arizona's new love interest and added that she did not want to force the relationship.
"You don't want to just stick two people together," said Rhimes. "I want to do it organically and I want the audience to be rooting for it. So I think we're going to have fun with it."
The news comes after Ramirez announced that she won't be returning to the ABC series for the new season. However, Rhimes said that Callie will continue to be a presence in season 13.
"We're playing that Arizona gets to go visit her daughter and her daughter gets to come see her," the showrunner explained. "So it's not this sense of loss. In our world, Callie still exists."
"Grey's Anatomy" season 13 premieres Thursday, Sept. 22 at 8 p.m. ET on ABC.