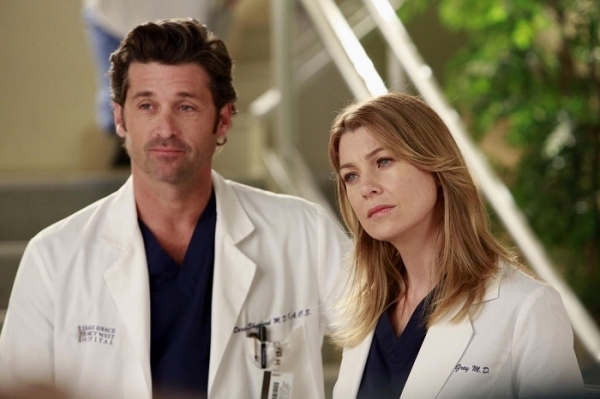 McDreamy fans can go from grieving eyes to googly eyes once more. Apparently, there is a new charismatic male actor to grace the hospital on the set of Grey's Anatomy season 12, and it is none other than Kiwi actor Martin Henderson.
This is not the first time for Henderson to work with Shonda Rhimes as he collaborated with the producer in the short lived Off the Map series. Henderson also starred in the series Secrets and Lies, E Online reported.
International Business Times confirmed that Henderson will have a Grey Sloane Memorial Hospital surgeon role but his character has not yet been fully detailed.
According to Entertainment Weekly, this may be one of the things that Shonda Rhimes' termed as "uncharted territory" for the cast in her Twitter account. It can be recalled that the series creator came under much pressure to bring new blood to the show when a petitition launched by fans to bring back McDreamy reached 106,000 signatures.
McDreamy actor Patrick Dempsey is off to try new TV roles after his departure from the show. His racing skills recently landed him in second place at the Le Mans GET Amateur category.
Meanwhile, in her twitter account, Ellen Pompeo, who plays Meredith Grey said that she is "excited to tell the story of how Meredith goes on in the face of what feels like the impossible."
One of the main arcs to be explored in the upcoming season is that of Meredith's Alzheimers, a running storyline for the series since Season 9 when Meredith discovered that she inherited her mother's illness, Christian Today reported.
The Wrap also reported that in addition to Henderson's inclusion and Dempsey's shocking exit from Grey's, actor Jason George has also been promoted to series regular after 42 episodes since 2010.
The show returns to ABC for its 12th season on September 24.