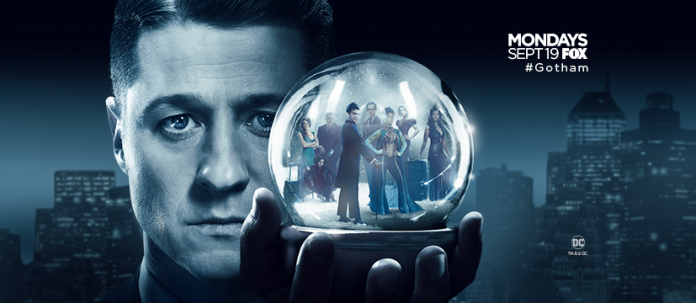 Oswald Cobblepot/Penguin (Robin Lord Taylor) has to take severe precautions as villain Fish Mooney (Jada Pinkett Smith) returns in the upcoming season 3 of FOX's hit series "Gotham."
In an interview with Entertainment Weekly, executive producer Ken Woodruff revealed that the antagonist definitely has a huge impact on Penguin. As she was among the reanimated monsters in sophomore season's finale, she will be back with a vengeance and will come after those who wronged and betrayed her.
"She's a really powerful person in this world, and Indian Hill only accentuated that. Her time in Indian Hill gave her this ability to exert control over people and for her," he elaborated. She will also have better powers and will cause real problems for everyone involved as she stirs things up in the titular city.
Meanwhile, detective Jim Gordon (Ben McKenzie) will be in a dark place as he leaves the headquarters of Gotham City's Police Department (GCPD) and become a full-time bounty hunter. Talking to Blastr, the actor confirmed that his character will operate outside the system and may possibly not abide by the law.
McKenzie teased that the idea of changing his arc is to shape the audience's expectation of what the future Commissioner Gordon could become. As he journeys towards his future profession, he has to undergo extreme challenges.
"To be at basically his lowest point, which is where we find him now, bounty hunting alone, drinking a lot, and trying to find some reason for being outside of just getting by," he added. After some soul searching, he assured that Gordon will finally understand his role which will reinvigorate his work with the GCPD.
Aside from rounding up the horde of bad guys, Gordon will also be looking for the love of his life, Lee (Morena Baccarin). The new run's premiere reportedly showcases what transpires once he finds her but fans should expect that the events will not be good.
Season 3 of "Gotham" is slated to air on Sept. 19 at 8 p.m. ET.