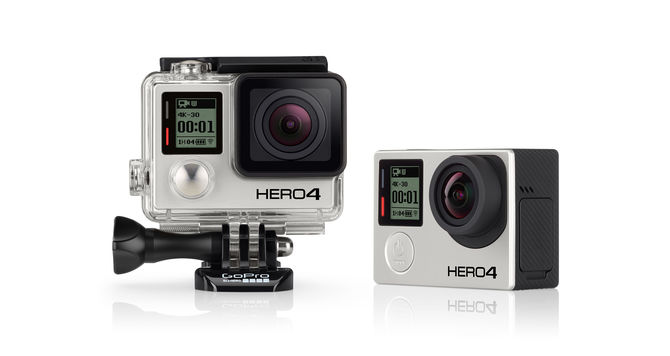 GoPro Hero 5 was initially slated this October but due to some technicalities, the outdoor gadget will instead come next year. Nonetheless, the upgraded gadget may indeed be worth the wait, if the rumors about its specifications were true.
GoPro Hero 5 is rumored to have capability to record 8K resolution videos and capture 3D images and motion. The 8K quality, also called Full Ultra HD, will be doubling the already great 4K resolution of the previous GoPro lines, marking it at a whopping 4,320 pixels. This will be supported by the A10 processor of the device at Full Ultra HD but lower frames per second, but users also have the option of using 4K resolutions at 60 frames per second. Additionally, GoPro Hero 5 is rumored to have dual lens which will enable the 3D images and motion. Another improvement which can be expected is a prolonged battery life of up to two hours video from single charging or 2800 mAH.
Aside from the upgrade in specifications, the device is also anticipated to be at least 50% smaller and 40% lighter than its predecessor. It is also rumored to be more compact and will snug fit with head gears and easily attachable to any part of the body. Its waterproof capability is also speculated to receive further improvements of up to 60 meters underwater, an improvement of at least 20 meters from its last line up. Aside from this, it is reported that GoPro Hero 5 will have dive housing to pocket-secure the gadget when underwater.
The decision of the company to delay until 2016 is apparently in order to incorporate better specifications and features in the gadget in order to become the "next generation high-definition extreme action camcorder anywhere in the world". However, the company suffered a setback in its sales, because it is during the fourth quarter where consumer spending is high and people normally splurge in line with the holiday season. It also impacted the stock prices as the market sentiment trended down after the company announced its decision, as reported by Master Herald previously. While the stock price of Go Pro indeed trended down on a one-month period, it cannot be fully attributed to GoPro Hero 5's delay as the market is dependent on several varied factors.
What do you think of the rumored specifications of GoPro Hero 5?