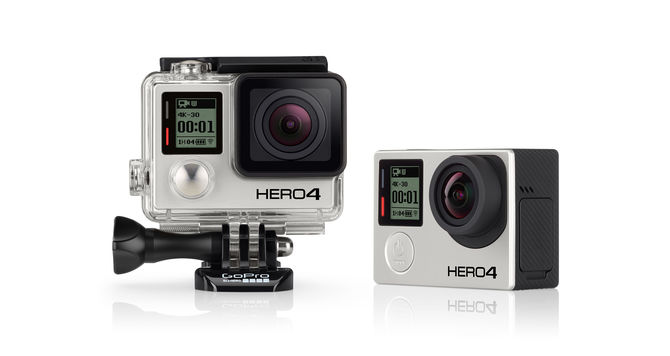 GoPro Hero 5 was initially expected to come October this year but due to some improvements and enhancements expected for the outdoor gadget, GoPro Hero 5 was instead slated in 2016. With only a little more than a month left in 2015, fans are expecting at least some announcement regarding the gadget. However, at the moment, no official word has been released concerning the GoPro Hero 5.
Nonetheless, there are already rumors regarding the possible features that the upcoming device will carry. For one, it is rumored to have the capability for 8K resolution videos as well as 3D images and motion. Nowadays, one of the wow features in new gadgets is 4K resolution, but if GoPro will indeed go for 8K, that promises double the quality at 4,320 pixels. The dual lens that will enable 3D images will be another winning feature for it will make the new GoPro a unique outdoor gadget.
Aside from the possible enhancements on the video and image quality, the device is also expected to be at least 50% smaller and 40% lighter than its predecessor. It will even provide convenience with the rumored compact make-up that promises to fit head gears and pocketS.
In terms of ruggedness, the upcoming GoPro Hero is also said to have upgraded its waterproof capability of up to 60 meters underwater. Users will not worry about losing it because of the dive housing feature that will pocket-secure the GoPro Hero 5 while underwater.
One reason attributed to the delay of the GoPro Hero 5 is so that developers can have more time to incorporate the new-in-the-market features. The announcement resulted to the dip of stock prices as most people are more willing to spend during the holidays than any other season in the year. However, Motley Fool also explained that another possible reason is because customers who purchase a GoPro camera now will most likely not upgrade to a new device sooner. With this, the company has resorted to offering two cheaper devices, the Hero LCD and the Hero +, in order to round up more mainstream buyers instead of introducing its latest flagship.
At the moment, GoPro is yet to announce matters concerning the device.