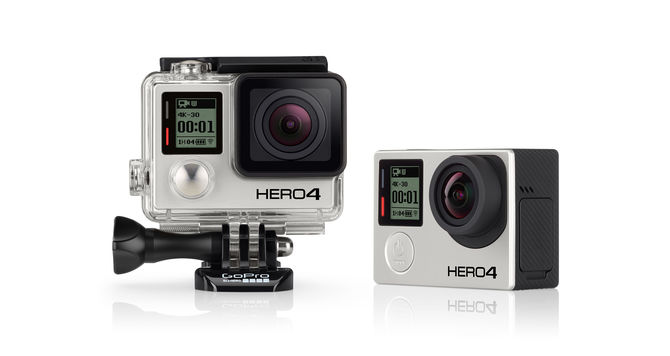 The release of the Go Pro Hero 5 has reportedly been delayed to early 2016 as opposed to the October 2015 target being eyed by the company due to some modifications to the action cam to improve its performance.
According to a report by Digital Journal, the new device will be smaller and lighter than its predecessor making it more convenient to carry around and attach to the body especially when doing extreme sports and activities like surfing, snowboarding, biking, etc.
The report said that the main target of Go Pro 5 is to reach a size that is 50 percent the size of the Hero 4.
Among the rumored specs of the new action cam is that it will be equipped with 8K-video recording capabilities at full HD, which is double the resolution of its predecessor.
It is also rumored that the new camera will be able to capture 4K videos at 60 frames per second (fps), which is an increase from the previous 30 fps featured on earlier models.
Like previous versions, it will be fully waterproof and work up to underwater depths of 60-100 feet. The good news is that everything will be built in so that consumers do not need to purchase more accessories for the new camera, plus the more powerful 2,800 mAh battery will provide longer recording power.
The Hero 5 is expected to sell at around $550, which is a bit more expensive than the Hero 4 which costs $399 for the Silver edition and $499 for the Black edition.
Meanwhile, a report from the Master Herald hinted that the delay in the release can cost the company millions of dollars worth of potential sales as it will miss the opportunity to post sales during the holiday season.