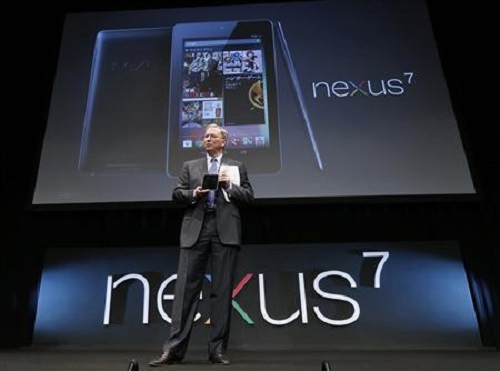 The original Google Nexus 7 tablet became an instant hit because it effectively provided a practical yet very capable alternative to the likes of the more expensive Samsung Galaxy Tab and the Apple iPad tablets. The durability and quality of its specs and features combined were more than enough for it to be referred to as one of the tech giant's most successful products. And although the line is coming to an end with a new version coming, the Nexus 7 (2016) has a chance to go out with a bang.
The news of a next-generation Nexus 7 tablet started surfacing a couple of months back right after it was revealed that Google was to unveil two new Nexus smartphones, although they turned out to be the Google Pixel smartphones after the company made a quick decision to do a rebranding. According to Neurogadget, the fact that the Nexus name was abandoned by the recently launched smartphones could mean that the upcoming 7-inch device could likewise carry the same name to that of the phones.
Another rumor says that the tablet device will be built by Huawei, a Chinese mobile device manufacturer famous in Asia and other regions for its massive line of smartphones and tablets and that it would be released at the year's end.
While there is actually very little information coming out of the rumor mill, there is one speculation that is definitely intriguing. This rumor claims that the second-generation Google Nexus 7, or whatever the official name is, may be equipped with a brand-new operating system called Andromeda. Accordingly, this mobile OS is more like a combination of Google's two existing ones Chrome and Android. The intention is reportedly in order to bring in a much better set of desktop functionality to a mobile device usually running Android.
The rumored Google Nexus 7 (2016) is set to be unveiled this year.