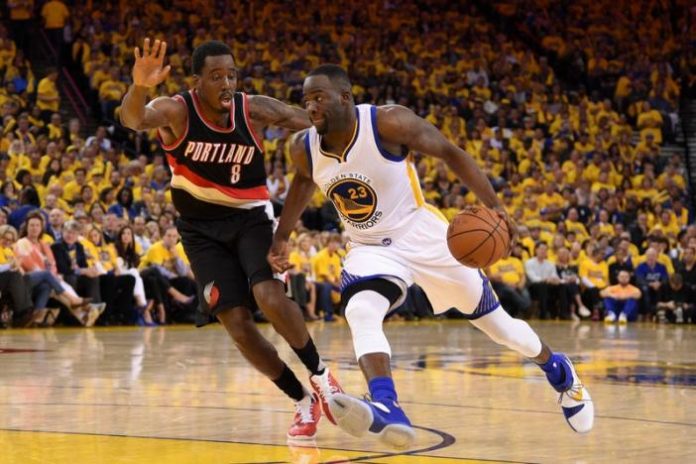 The Golden State Warriors is a team that will be carrying with them tons of championship expectations heading into the new National Basketball Association (NBA) regular season. After failing to win the title last season, Steve Kerr and the front office couldn't have settled for less in the offseason, signing free agent Kevin Durant to join Stephen Curry, Klay Thompson, and Draymond Green.
But as the season opener nears, there is talk that the American power forward Green could be on his way out via trade. But it's not something that would weaken Golden State, since the rumored proposal is that the team heavily favored to win the title next season is hoping to get New Orleans Pelicans superstar Anthony Davis.
No doubt it's a stretch to even imagine this trade happening, but the thought of it is just remarkable. Green has had his share of lows last season, earning suspensions and fines with his unusual tactics on court. He also recently caused controversy when he supposedly flashed his private parts on social media. But considering all those mishaps, the 26-year-old athlete is still one of the three vital cogs of Golden State. Davis may be far more skilled but it's no secret that he does not have the same leadership skills similar to that of Green.
As for the Pelicans, the trade wouldn't make a lot of sense for the team, considering that they've been molding the 23-year-old Davis to become the franchise cornerstone for years to come. Sending him to Golden State does not only make it unfair for the rest of the league but it also shatters all the team's plans for the future.
So while this trade seems very intriguing, it just sounds too outrageous to be true. Green, along with Curry, Thompson, and Durant, already make up perhaps the best starting lineup in the history of basketball, so there's no need to tweak that at a time when the new lineup hasn't been tested yet.