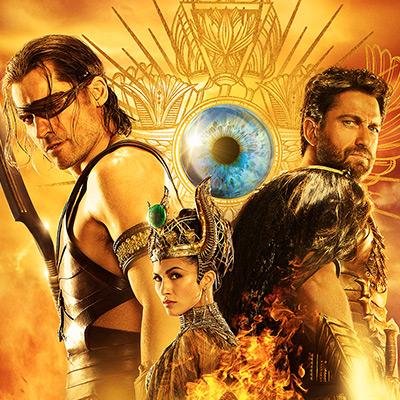 A new footage from the upcoming action adventure Lionsgate's movie "Gods of Egypt" featuring stars Nikolaj Coster-Waldau and Chadwick Boseman was released.
The exclusive clip shared to Coming Soon showcases Coster-Waldau as the powerful god Horus and Boseman as the many versions of Troth. It opens with the latter saying, "Your father dropped his guard that is something extremely stupid. But now I'm forced to write down everything I know as a defense against the remote possibility that Set finds me."
"I'm sorry, that the corpses of my parents have inconvenienced you," Horus replied to which Troth quipped with, "Apology accepted, now get out!" before Horus slammed him down the table and shouted, "But you have to help us!" and Troth warned him, "Careful, I outnumber you," as legion of his other selves surround them.
Meanwhile, reports claim that in preparation for the upcoming release of the film, director Alex Proyas has been actively promoting it on social media as he unveiled images showing impressive scenes.
He shared that with the help of motion capture, Australian actor Kenneth Ransom did justice in portraying the fearsome Sphinx, "I like to think of CG as an elaborate make-up. Of course it isn't but the timing of the dialogue and the expression, the 'soul' of the performance can only ever come from an actor, via motion capture," he stated.
"Kenneth did a great job breathing to life and bringing wit to a massive lumbering stone monster. Just speaking those convoluted riddles was a feat in itself," Proyas continued.
Another photo showed Horus and mortal hero Bek (Brenton Thwaites) talking in front of the crumbling ruins of the temple for Bek's father, Osiris, after it has been attacked by Set (Gerard Butler). Proyas revealed that the scene was actually shot at Syndney's Centennial Park, "The environmental work is so convincing even I have a hard time believing it wasn't shot in a real place."
"Gods of Egypt" is slated to hit the big screens on Feb. 26 with other members of the cast including Elodie Yung, Courtney Eaton, and Geoffrey Rush.