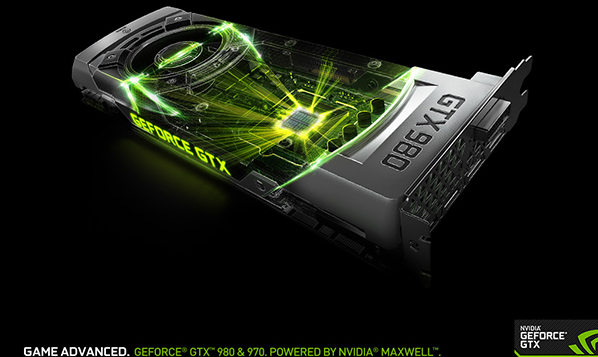 GeForce promises levelled up overall gaming experience for players through enhancing performance for its gaming hardware, combining their flagship GPU GeForce GTX 980 and the most powerful GPU, Ti, in the form of GeForce GTX 980 Ti.
Powered by NVIDIA Maxwell Architectures, which boasts cutting edge features and power efficiency, the hardware commits unmatched 4K and virtual reality experience. GeForce GTX 980 Ti is said to be the higher version of its previous hardware, GeForce GTX 980, but is still lower than NVIDIA's GeForce GTX Titan. In terms of specs, GeForce GTX 980 Ti comes in a 6GB DDR5 RAM and 2816 NVidia CUDA cores. Additionally, custom Gigabyte GeForce GTX 980 Ti G1 gaming has a default boost frequency of 1241 MHz. Part of the promotion offers a limited free Batman: Arkham Knight game title upon purchase of the graphics card.
In terms of its look, Tech Report observes that GeForce GTX 980 Ti comes with Gigabyte's triple fan WindForce cooler but sports a more updated look in black and silver. It also has several multi-colored LED light at the top and comes with two DVI port. Sound-wise, tests done by Tweaktown revealed that the single card ran on triple 4K at 6480×3840 in the popular game Battlefield 4 and came out as top performer. Other games also constantly put the hardware on a remarkable position.
Meanwhile, GeForce GTX Titan X comes in 3072 NVidia CUDA cores and a 12GB DDR5 RAM. However, its introductory price is a whopping $999 compared to GeForce GTX 980 Ti at $649. GeForce GTX 980 Ti comes with approximately 8% less CUDA Cores compared to Titan but at around 35% less its cost, as observed by Legit Reviews, adding that the performance difference between the two hardware is minimal. The release of NVIDIA GeForce GTX 980 Ti is attributed to AMD's Radeon Fury which shall make the rounds soon. In the meantime, GeForce GTX 980 Ti indeed looks like a great option for enhanced gaming experience.