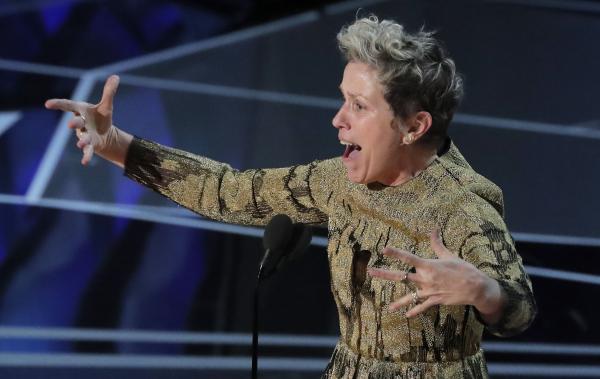 Academy Award winner Frances McDormand delivered a rousing speech as she accepted the Best Actress award for her role as Mildred Hayes in the crime drama "Three Billboards Outside Ebbing, Missouri." At the end of her speech, though, she left audiences with a somewhat obscure remark about "inclusion rider," a technical term used in actors' contracts to demand a certain level of diversity from the project.
"I have two words to leave with you tonight, ladies and gentlemen: inclusion rider," said McDormand, before leaving the stage after accepting her award.
The actress was trying to shine the spotlight on a lesser known, but very important clause that actors could include in their contracts. With inclusion rider in their contracts, actors could demand projects to include a certain level of diversity among its cast and crew. This way, projects could be more supportive of women, persons of color, persons with disabilities, and the LGBT community.
Following McDormand's speech, Google searches for the term "inclusion rider" spiked, while Twitter buzzed with the topic, with 7,000 tweets mentioning the term in the 20 minutes following her speech.
In the backstage of the Oscars, McDormand revealed to reporters that she just found out about inclusion rider last week. "I just found out about this last week,' she said. "And so the fact that I just learned that after 35 years of being in the film business, we're not going back."
"It changes now," McDormand added. "And I think the inclusion rider will have something to do with that. Power in rules."
The idea of the inclusion rider was introduced to Hollywood in 2014 by Stacy L. Smith, who has been pushing for the more diverse representation in the film industry through the inclusion rider. In 2016, she spoke about the idea at a TED conference in which she presented the statistics showing gender inequality in film.