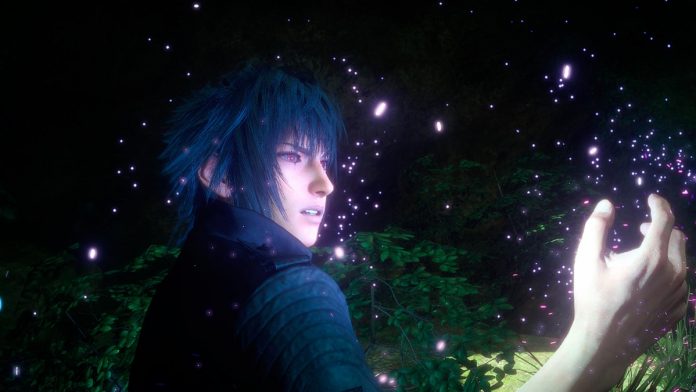 The Tokyo Game Show 2015 panel of Square Enix shed light and gave more details for the upcoming and much awaited Final Fantasy XV.
Square Enix
As reported by GameSpot, the Square Enix detailed the game's story line, the protagonists, as well as the mystery black-haired woman that was previously seen.
First off, Game Director Hajime Tabata revealed the story of Final Fantasy XV takes on the war of Niflheim against the free and walled country Lucis. Noctis, the game's male protagonist, and his father Regis reside in this country, which was kept safe all thanks to the power of their Crystal, which gives them the power to conjure weapons at will. Regis, being the guardian of the Crystal, used his power to shield their country.
On the other hand, the female protagonist, Lunafreya, was revealed to be an oracle, who has the power to speak to the gods. Lunafreya is the youngest oracle in history, and she is betrothed to none other than Noctis.
Additionally, the mystery black-haired woman that was seen standing beside the female protagonist Lunafreya was revealed to be a character named Gentiana. No other details were revealed about her as of the moment, only that her character will be playing an "important role" in the game's story.
Also explained in the TGS event was the new fishing and Chocobo riding mechanics. As revealed, fishing will be a significant element in the game, as there will be various kinds of fishing rod. Players will use this to get fish from ponds, lakes, and other bodies of water in the entire game. Fish caughtafter "fighting" itwill be cooked and afterwards award party members a status buff.
Hajime Tabata also revealed their plans to have a Gilgamesh DLC pack for the game. As old Final Fantasy players know, Gilgamesh have appeared even way back in the early days of Final Fantasy, often times as a sword collector.
Final Fantasy XV will be released for the PS4 and the Xbox One sometime in 2016.