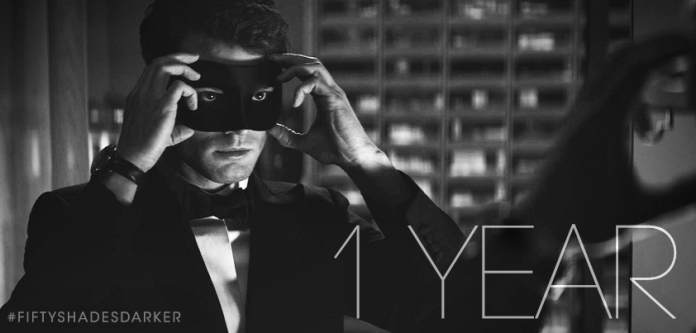 "Fifty Shades Darker" is currently filming in Vancouver, Canada, and set photos have leaked online, revealing some details about the upcoming film.
A French fan of actor Jamie Dornan, who plays the role of Christian Grey in the franchise, named Anthony, posted on his Twitter account some photos of Dornan and Dakota Johnson, who plays Anastasia "Ana" Steele, while filming some scenes on March 16 in Vancouver.
The actors were in a restaurant, and they seemed to be filming a scene where their characters, Christian and Ana, were not having a great time. Looking at the pictures, the expression on the face of Christian seemed to be very serious and disappointed. The actor was holding his jaw, covering his mouth, and looking away from Johnson, who is seated in front of him.
Another photo showed Dornan with his two elbows on the table, and his fingers pointed at Johnson, while having a glass of wine.
Meawhile, another photo showed Johnson giving Dornan a kiss on the cheek, while his hand is holding her back, still in the same restaurant setting.
In another report, rumors are circulating that Dornan has agreed to go full frontal for the upcoming film. Aside from the actor, Yibada also mentioned that Eric Johnson, who will play Jack Hyde, is also speculated to bare some skin as his character plays rival with Christian.
"Fifty Shades Darker" is helmed by director James Foley after replacing director Sam Taylor-Johnson, and it will be out in theaters on Feb. 10, 2017.