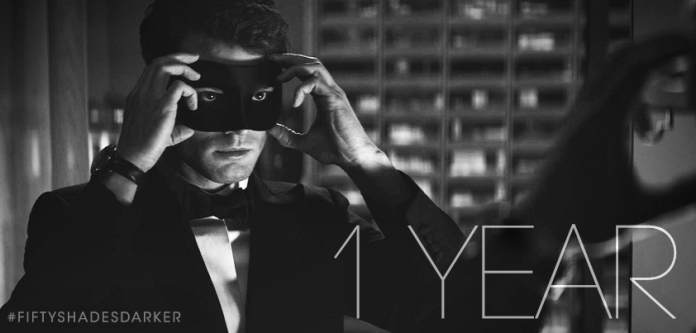 Star Jamie Dornan was recently spotted for the first time on the set of the highly anticipated sequel "Fifty Shades Darker."
According to Just Jared, Dornan was seen all suited up as for his role as the enigmatic Christian Grey in Vancouver, Canada where the film is currently under production. Aside from the 33-year-old actor, co-stars Eric Johnson and Max Martini, and writer E.L. James were also present during the shooting.
Meanwhile, Australian actress Bella Heathcote has been doing her own preparations for her part in the movie. After wrapping up filming for "Price and Prejudice and Zombies" the 28-year-old blonde paid a visit to a Vancouver salon to change her hair to an ashy brunette. She will portray the role of Christian's ex-girlfriend, Leila.
Joining the cast are Kim Basinger as Elena Lincoln, the woman who first introduced the young Christian to the world of sexual bondage, dominance, and submission, and "Teen Wolf's" Tyler Hoechlin as Boyce Fox. Readers may remember him having only a brief mention in the books as the rising author who has been signed by Anastasia Steele (Dakota Johnson) as an editor in a publishing company.
Hoechlin took it to Twitter to share the announcement, saying "Happy and honored to be here.. #FSF." It remains to be seen how his character will be shown while some predict that he may become part of a possible love triangle.
The narrative is expected to pick up three days after the first movie left off discussing the problems between the lead characters similar to the erotic novel trilogy of the same title.
"Fifty Shades Darker" will be released in the big screens on Feb. 10, 2017 with James Foley taking over Sam Taylor-Johnson as the director.