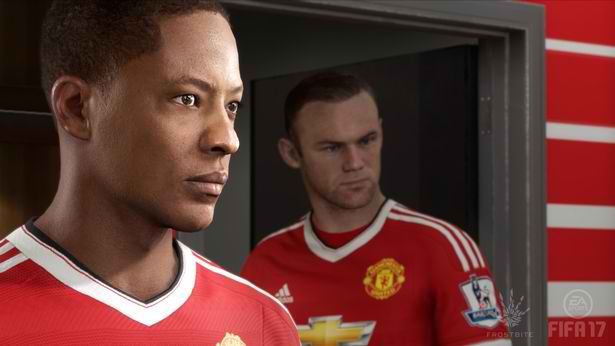 The new story mode for the upcoming game "FIFA 17" called "The Journey" depicts the life of a rising football star just like how it happen in real life, at least according to Marcus Rashford.
In a recent interview with Mirror UK, Rashford said that "The Journey" reminded him of his own journey as a football player. From a good start with Manchester United, he was called up to join England's squad for the Union of European Football Associations (UEFA) European Championship (EURO) 2016, where he scored eight times for the club and then once for the country soon after his debut on the field.
"I actually can't believe how accurate it is, watching Alex, it reminds me of my journey," said Rashford. "It definitely reminds me of my experience, when you see Alex go into the manager's office you don't know what he's going to say or what it's going to be like, so it brings back memories."
Rashford also said that even the personal life of Alex Hunter in the game really reflected the life of a Premiere League player.
"You see Alex at home with his grandparents, his mum and his dad and that's what it's like, sometimes when your down you need them to pick you back up and sometimes when you're up you need them to help keep your feet on the ground," he added. "So it's what it's like in real life."
As detailed by game publisher Electronic Arts, "The Journey," the new story game mode for the upcoming "FIFA 17," is powered by Frostbite game engine. This new single player campaign mode aims to emulate the real life of a rising football star as close to what a real player experiences in real life if not the actual rendition of their real life.
Players will take on the character of a young amateur football player Alex Hunter, as he finds his way from the bottom to the top to debut as a Premier League player and make his mark on the field. Players can have Alex play for any club in the Premier League that they would want him to.
"FIFA 17" is set to be released on Sept. 27 for the Xbox One, Xbox 360, PlayStation 4, PlayStation 3, and the PC.