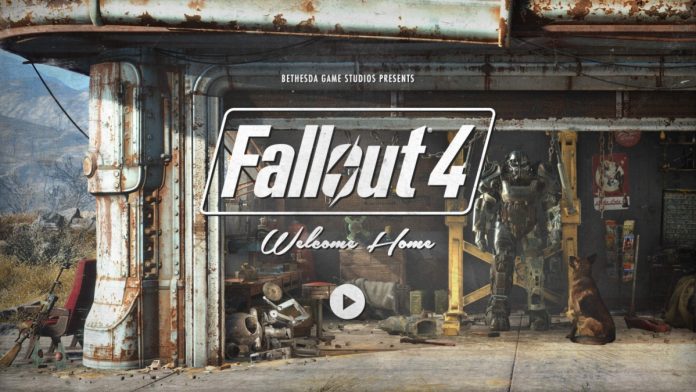 Fallout 4's director, Todd Howard, explained the new crafting and trading system, and also talked about making looting for players a better experience overall.
In a report by GameRant, the game director talked about the game's new economic system. "The main gist of it is that we have all this junk around the world, so it sort of started like if you looked alchemy in Skyrim, but imagined that was on everything," he said.
"The stuff at the beginning of the game that you would think is just crap and laying around, you would then realize, 'Oh, I need the baby bottle, because it has X'. . . . You realize that, like, adhesive is [an] important element for building a lot of things, and you realize actually, duct tape and glue tend to be more valuable than grenades. It also causes this very interesting economy in the game where traditionally you would pick everything up and just sell it, and now you pick it up and you say, 'Well, I can make this out of this, or I could make this out of this, or maybe I do wanna sell it.'"
Previously, the German Facebook page for Fallout, the new Fallout 4 will be released in the country the same day the rest of the world gets itand for the full, 100% of the content. Which means players from the country will be enjoying the same Fallout 4 experience other gamers will be having.
In other Fallout 4 news, the Fallout Collector's Edition Monopoly was recently spotted at the GameStop Expo event, and was then officially announced by Bethesda via a Twitter post from their official Fallout account.
USAopoly, the game publishing company that was also responsible for the release of other hit special edition Monopoly games such as the Halo Monopoly, Pokmon Monopoly, and more, then revealed that the Fallout Collector's Edition Monopoly will be released this November, and will be a GameStop exclusive merchandise in the US. No word yet on an international release.
The Fallout 4 the collectible art book, The Art of Fallout 4, will also be released alongside the game's release. The art book is the result of Bethesda's partnership with Dark Horse Comics. The highly collectible art book will contain never-before-seen concept arts for the gamefeaturing locations, game environment, characters, as well as in-game items. The art book will also include messages from the developers over at Bethesda.
Fallout 4 will be available on November 10th for the PS4, the Xbox One, and PC.