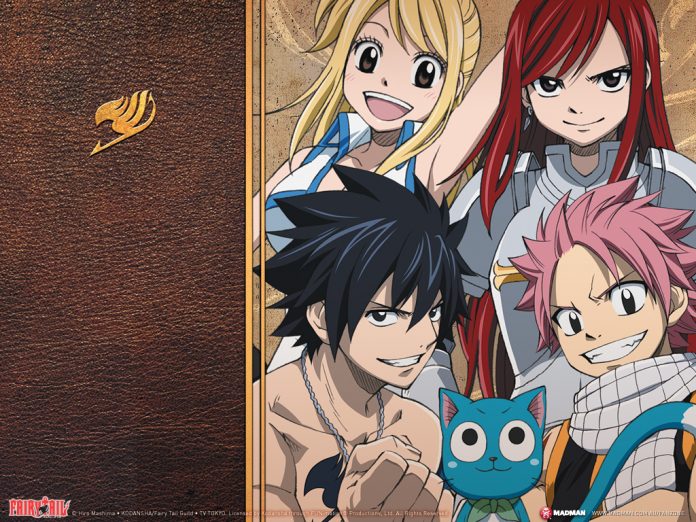 Predictions suggest that the upcoming chapter 510 of hit manga series "Fairy Tail" will see the protagonist on the losing side of the battle against the three powerful remaining Spriggan 12 members.
It can be recalled that in the recently released chapter 509, it was unveiled what Larcade is capable of. After revealing that Natsu is his uncle, given that he is the son of Alvarez Empire's big boss Zeref; it was evident that he hated Natsu as his father seemed to care more about his brother than his own son. During his fight with Kagura, the guard unleashed a flurry of light towards her.
She was able to dodge some of it, but when they were within striking distance, she received most of the heavy blows. Afterward, Larcade attempted to use his sword to slash down Kagura. As she was down on the ground wounded, Larcade promised that he would make her demise as pleasant as possible. He began to replace the pain she currently felt with pleasure using his technique, the Pleasure attack.
August then mused that with Larcade being too powerful, the only person that could stop him might be his mother. However, it remains to be seen if this comes to fruition. Moving forward to chapter 510, it is suggested that the matriarch could show up in order to put a stop to his son while Kagura will more likely be defeated.
On the other hand, it is believed that since the Dragneel family tree has finally been explained, there could be a showdown between Larcade and Natsu especially with the former hating the latter.
What may have added to the assumption is August musing that the light does not necessarily equate to good and dark to evil. It is speculated that he could be referring to Larcade wielding light magic while Natsu has the dark-based Etherious Natsu Dragneel.
Since there is no official synopsis revealed yet, available information should be taken with a grain of salt.