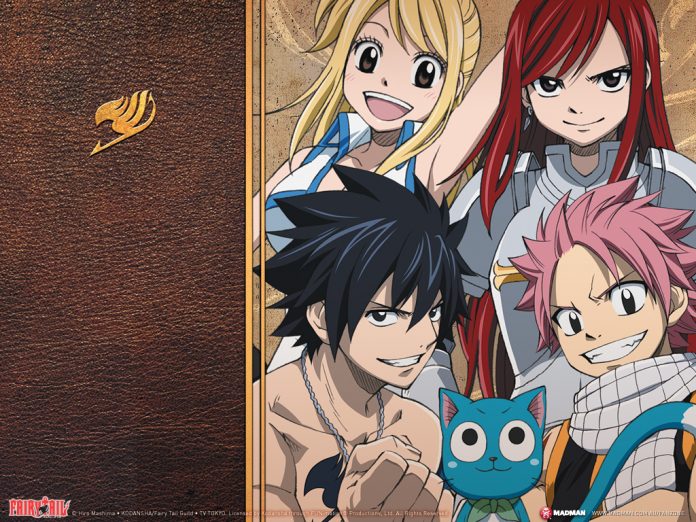 After Makarov's death last chapter, the gravitas of what happened continues to simmer as it motivates the guild now more than ever. The elder's sacrifice gets so emotional that it might even bring Natsu and Gray together in fighting for a single goal to defeat the Alvarez Empire in "Fairy Tail" chapter 506.
Many fans are still reeling from the events in the 505th installment of the hit manga series as the well-loved Makarov willingly sacrificed his life by casting the Fairy Law spell. The decision was borne out of his desperation to help the kids who have been lying injured on the ground. Unfortunately, due to his age coupled with the amount of strength that was demanded by the massive spell, his life was overtaken despite Mavis trying to stop him.
Looking at the bright side of the rather tragic incident, it is as if the emotional pull of Makarov's death will finally bring Natsu and Gray together after fighting for quite some time now. However, do not expect the two to just suddenly be shaking hands and sharing a hug. Spoilers say that despite being emotionally traumatized by what happened with the Fairy Tail guild master, the two will go at it once again until Erza jumps in and scolds them. They will get stunned as Ezra talks some sense into them which will leave Gray in tears and Natsu speechless.
In the middle of the Fairy Tail guild's huge loss, the good news is that the 12 kids are okay despite losing about 80 percent of their troops, Irene reportedly says. Needless to say, it will be a huge boost if they get Natsu and Gray set aside their differences and fight for the right cause.
Despite the very graphic death of Makarov, many fans still believe that this will not be the last time that the guild master will make an appearance in the manga series. Some say that there might be another way to revive him while others speculate that he might come back in another form.