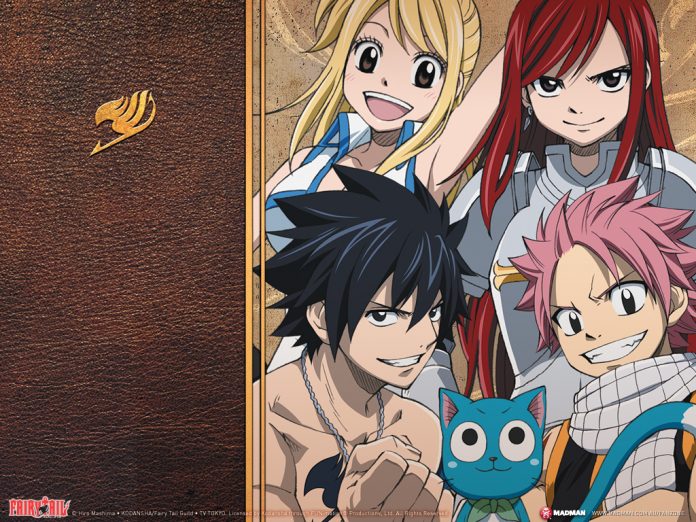 Predictions suggest that the upcoming chapter 505 of hit manga series "Fairy Tail" will see an epic battle between former friends Natsu and Gray.
It can be recalled that in chapter 504, the beginning of the fight was teased when Gray found out that Natsu was the infamous demon E.N.D. In the follow-up narrative, apparently titled "Trump Card," some speculate that it will be up to Lucy to stop the impending showdown before her friends ultimately kill each other.
During a flashback that showcased Dimaria delivering a damaging blow to Lucy, Natsu can be seen in tears while hugging the celestial image. It is believed that in that moment, Natsu did something to revive Lucy from the dead and consequently allowed his magic to take control.
Meanwhile, others propose that Juvia, whom Gray assumes has died, may come to stop the melee. Zeref could also make an appearance to encourage Natsu and Gray to keep on fighting.
The so-called Trump Card is deemed to refer to Gray's Devil Slayer Magic, a spell he learned from a book he acquired when he was with Avatar. Although he apparently mentioned it in the previous chapters, the true capacity of the technique remains to be seen.
On the other hand, some fans took to Reddit to suggest that a face-off between Natsu and Gray will be diverted since it is deemed too early to feature the climactic battle in the story. Instead of the duo going head-to-head against each other, the plot will see the decimation of the Alvarez Empire army.
Elsewhere, Mavis may also unleash the true power of the Fairy Heart to presumably give renewed strength to the guild and their allies. When she finally decides to show herself after Irene's efforts in looking for her, her arrival is said to fortify the guild's motivation to win. A face-off between Erza and Irene may also take place.
Since there is no official synopsis yet, available information should be taken with a grain of salt.