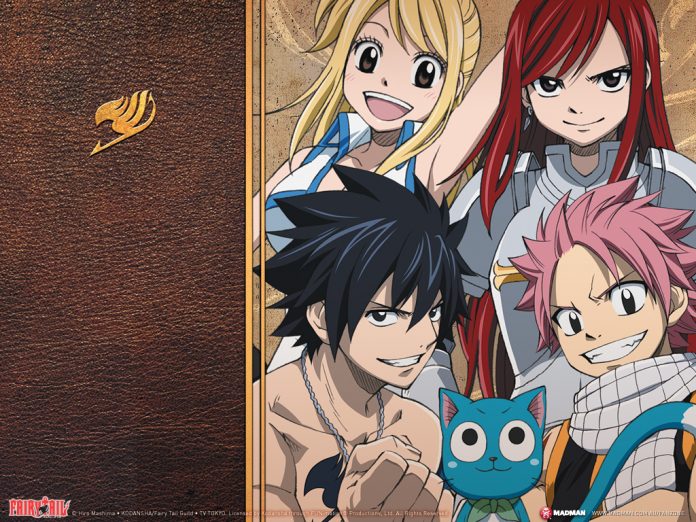 The upcoming chapter 503 of hit manga series "Fairy Tail" is predicted to showcase Mest's admission that he is responsible for starting the battle between the fairies and Zeref's army.
It can be recalled that in chapter 502, Mavis used her power to create a mirror image of herself in order to deceive Eileen and another illusion to mimic the dark mage Zeref. The fake one asked Eileen to stop her Fairy Heart extraction but she insisted that she cannot do so since the process is almost complete. Suddenly, the real Zeref appeared to inform Eileen that the people standing in front of her were not real.
Meanwhile, Mest helped Mavis as she ran away from the guild. He is believed to admit that the supposed peaceful negotiation with the Spriggan 12 did not work because of him and that he controls Brandish. Mavis will apparently get furious that he is capable of such deeds, and consult Makarov about Mest's punishment.
On a related note, fans' theories suggest that Brandish's real alliance may finally be revealed. Readers are pointing out that she will choose a side based on her unfinished business with Dimaria and she will likely decide when she learns about Natsu's E.N.D.
There is also hearsay that Natsu's shrunken body tumor may be the key for him to harness the full extent of his power and ultimately lead to the awakening of his great capabilities. Moreover, some deem that the tumor may be a sign that his transformation to a dragon has already begun which seems to have been initiated by his alleged overuse of Dragon Slayer Magic.
Among the big bads, Dimaria may be the first one to experience Natsu's unparalleled powers. However, since there is no official synopsis yet, available information should be taken with a grain of salt.
"Fairy Tail" chapter 503 titled "The Last Sight I Beheld" is expected to arrive sometime next week.